Chelsea Transfers: 5 Goalkeepers Who Could Replace Thibaut Courtois This Summer
4. Gianluigi Donnarumma (AC Milan)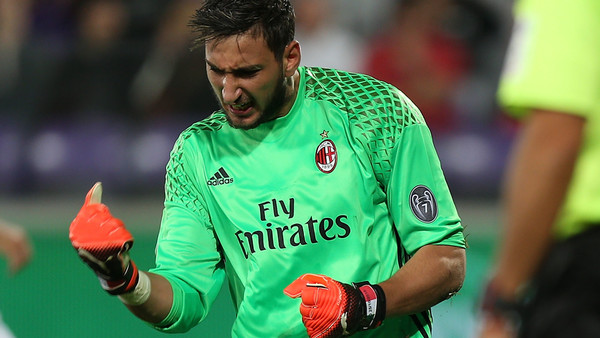 By far one of the best young goalkeepers in the world, Gianluigi Donnarumma was AC Milan's first choice between the sticks at the tender age of just 17. Now 19-years-old, Donnarumma has shown no sign of slowing down, and already has a trophy to his name - the Italian Super Cup.
If Chelsea were serious about signing Donnarumma, there's no doubt that he would cost more than double his current market price (£36m). But with the future in mind, Donnarumma would be an excellent choice insofar as long-term goals are considered. Most goalkeepers retire at around 40-years-old; if this is to be the case with the Italian youngster, then he has a whopping 21 years left to play.
Most clubs would see the potential Gianluigi Donnarumma has and snatch him up, but with the price tag likely to be a ridiculous amount of money, it could deter clubs like Chelsea, even with their vast wealth, from making an official bid.