Man City Transfers: 5 January Replacements For Joe Hart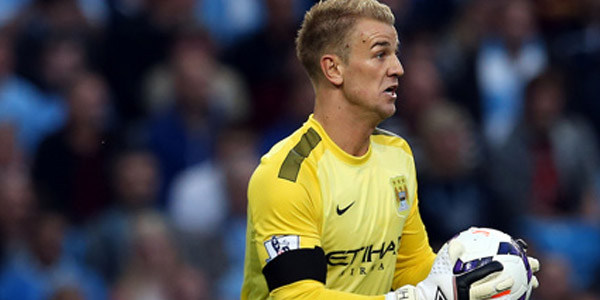 Manchester City might be denying that
Joe Hart will leave the club
during the January transfer window, but we all know that there is a distinct possibility of this happening. In any case, there are now significant doubts about his ability, and the club are likely to seek a top new goalkeeper that at very least will put some pressure on him if he stays. Therefore, I thought it was a good idea to look at some of the potential players that Man City may look towards in January. For the purpose of this slideshow, I am looking a players currently performing in England. So, let's get started...
5. Asmir Begovic (Stoke City)
There is no doubt that Asmir Begovic is one of the best goalkeepers in the Premier League. In fact, it was a cause of major surprise when the Bosnian player wasn't snapped up by a so-called bigger club in the summer transfer window. Therefore, a move to Man City could well be on the cards. The fact that Stoke City also have the services of Jack Butland on their books means a move could be beneficial to both parties, especially if it were to come with a large transfer fee.
James Kent
James Kent is a freelance writer published on Yahoo! Sports, Bleacher Report, FTBpro, Bloomberg Sports and many others. He has also been featured in the Daily Telegraph, Zoo Magazine, MSN Sport and the Manchester Evening News. His role on What Culture is currently to produce compelling football articles that nearly always use of combination of stats and strong opinion. Feel free to connect with James via Facebook, Twitter and Google Plus.
See more from James