Newcastle: Llambias Claimed Sports Direct Arena Money Bought Demba Ba
So, the naming rights generated enough to sign a free transfer then...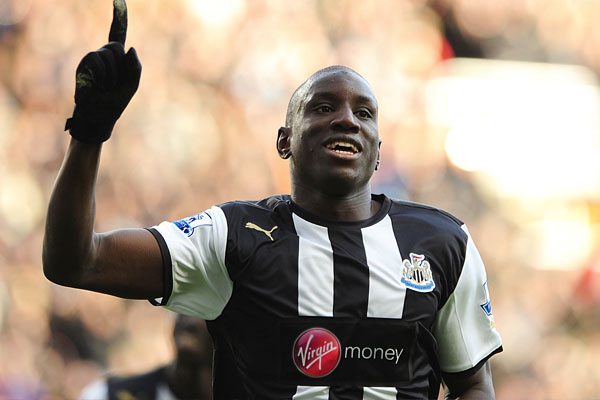 As Rangers inevitably hurtle towards a deal to rename Ibrox after Mike Ashley acquired the stadium's naming rights for just £1, and Derek Llambias heads towards the CEO job, it's an interesting point to look back to when the rights were up for grabs and Llambias represented Sports Direct to a consultancy meeting. Ignoring for a minute how much of a conflict of interest that now looks, some of the revelations from then chief executive Charles Green brought to light how much renaming
Newcastle
's stadium actually brought into the club. At the time of the Sports Direct Arena renaming, Derek Llambias spoke to
BBC Radio Newcastle
to say that he hoped a permanent sponsor could generate "between £8million and 10million a year. That would give us another player." As if confirming as much, when Charles Green revealed the discussions held about renaming the stadium, he said that Llambias had claimed that a player had been bought for the revenue generated in naming the stadium:
"We had a meeting a few weeks ago with the supporters and invited Sports Direct. We had a presentation from Derek Llambias, the chief executive of Newcastle, who spoke to about 400 Rangers supporters about how that worked for him at Newcastle. "How that money bought Demba Ba and, after 29 goals, he sold him for £7.5m and bought Sissoko with that money. So, he explained that it's not just £1m then it's gone, but the important thing is that we want to get on."
Ah yes, that famous Demba Ba deal that cost £8-10million... Only, it didn't did it, it cost nothing in transfer fees, so suggesting he was "bought" for anything is a flagrant misrepresentation. Any money paid to him was done so in terms of contract and a signing on fee: and if it was £10m, everyone at Newcastle needs to be shot. But it can't have been, because Ba was allowed the strong negotiating position of a £7.5m release clause, which suggests he had to compromise on his initial demands. Putting the terms of that deal aside for the minute, the suggestion from that Charles Green admission two years ago is that Newcastle actually did raise some money is a little confusing considering the revelations from the Fans Forum earlier this year. In that meeting, the club admitted that Sports Direct didn't pay for advertising in the stadium, because sponsorship wasn't worth from other parties as the interest free loan Ashley had given the club. The free advertising was his payment. So why would they charge him for naming the stadium? That was no more than an extension of that same advertising deal, which had been publicly acknowledged as being just a place holder until a real sponsor could be found. The answer is that Sports Direct didn't pay for the naming rights, any more than they paid for the advertising hoarding, so somewhere along the lines, Llambias - the potential new CEO of Rangers - misrepresented the terms of the stadium naming situation to help convince the club to sell them to Ashley for £1. Perhaps Green was lying to hide the fact that he had sold the rights for so little? Or perhaps he thought he was simply surrendering the rights to Ashley who would sell them on to profit the club - but surely that profit would go to Ashley and not the club? How could Rangers buy any players with money going to Ashley? But then, perhaps Llambias was being honest, and we just didn't know it. Perhaps he was sticking his tongue in his cheek and saying the zero money brought in to name the stadium helped fund the zero pounds needed to "buy" Demba Ba? Maybe judging him on that isn't really all that fair? The long and short of it is, at some point soon, Ibrox will become the second Sports Direct Arena. And the reward to the club will be exactly how much Demba Ba cost in transfer fees. Sorry, no, it will be the £1 Ashley spent two years ago on the rights.
Create Content and Get Paid
---