Newcastle: Why Pardew And Redknapp Don't Deserve Wonder Players
The problems with Ben Arfa and Taraabt tell the same story.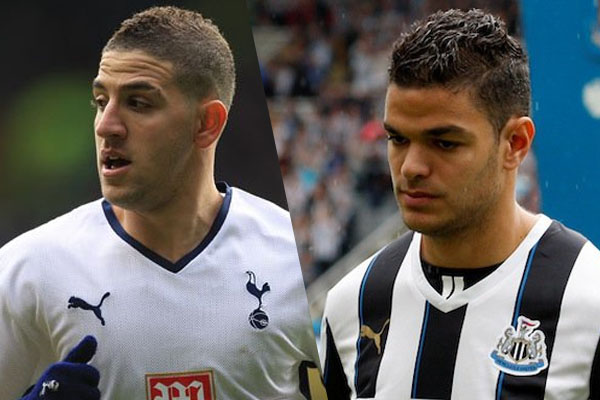 For a lot of people, the biggest problem in the clash between Alan Pardew and Hatem Ben Arfa at
Newcastle
was Ben Arfa himself: he's viewed by some as a lazy, wayward genius, all too happy to throw away ability when asked for some hard-work. Even those who recognise the player as a brilliant talent with the power to change every game he plays in concede that he's not a 90 minute player. That is the accepted truth, because that is what the club, and Alan Pardew in particular have sold us for the past couple of years - ever since, in fact, he abandoned the 4-3-3 system that helped Ben Arfa enjoy his best form as a Newcastle player. In the summer, we were told Ben Arfa was over-weight, and had let himself go badly, and no matter how good his raw ability, he was to be viewed as a tragic player, throwing everything away himself with unprofessionalism despite the efforts of the club. He was ultimately let go because the time had come where the issues he caused outweighed the advantages having him brought. And now the same issue is happening at QPR with Adel Taarabt, the mercurial attacking midfielder with a history of volatility who is currently being held up as a scapegoat by Harry Redknapp. Both situations bear the hallmarks of managers unwilling to accept their own failings: instead of recognising their transfer mistakes and tactical errors, they pick a prodigy to hang from the city walls. Interestingly, both chosen players were accused of being fat, and both responded by rubbishing the accusations publicly, making fools of their managers somewhat. Unfortunately for both Pardew and Redknapp - managers in entirely the same mould with different successes and weaknesses in their pasts - they cannot understand the appeal of a single player who could change the fortunes of a team. They would probably question Zidane's commitment to track back, or ask why Peter Beardsley always seemed so fond of spectacular passes when he could have gone sideways or backwards to boost the possession stats. In both cases too, the managers have insisted that they have protected their player, that they have been great allies to them, and that all of their support has been thrown back in their faces by deeply unprofessional players. What neither have admitted is that they dropped the players before they accused them of being unprofessional - that they made the situation happen. Taarabt's situation at QPR will inevitably end the same way as Ben Arfa's has at Newcastle, and we should all once more be happy that Redknapp allegedly chose to turn Newcastle down when he was offered the reins not so long ago. This woeful mismanagement of talents - difficult ones admittedly - is precisely why Redknapp and Pardew prefer players like Ryan Taylor, Jack Colback, Clint Hill and Karl Henry (industrious and unspectacular by definition), and why young emerging talents are ignored for old heads and calls for experience. And with attitudes like both managers seem committed to, perhaps those players are all they should be allowed.
We need more writers about Newcastle, Hatem Ben Arfa and Adel Taarabt! Get started below...
Create Content and Get Paid
---