Newcastle United Shock: Former Player Talks Sense
Olly Bernard says Newcastle need to bring Yanga-Mbiwa back no matter what.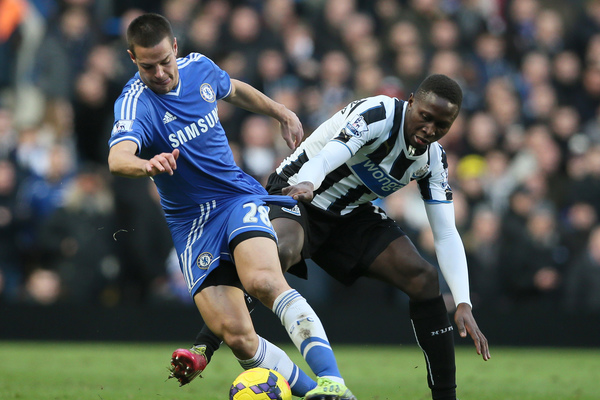 Unfortunately, the list of former
Newcastle
players who have spoken out of turn, or out of their backsides in support of the current regime or the current management at Newcastle grows by the day as Keith Bishop's PR campaign rumbles on. Chris Waddle was the latest to trot out cliches and moronic generalisations yesterday, joining Rob Lee, Yohan Cabaye and Shay Given among others. And while Olivier Bernard has already said some silliness in the past about the current direction of the club - angling for a job perhaps? - he has come out in the Chronicle to state categorically that Newcastle need to bring Mapou Yanga-Mbiwa - who he says was the best defender in France for five years - back from Roma.
€œI really, really didn€™t agree with the club on that one... As soon as he came he was playing right-back, left-back and not enough in his proper position, which is centre-back. He is too experienced as a player to be playing right-back and left-back €" he is not even left-footed.€ €œWe were not strong enough to allow such a good player to go out on loan. We have been struggling at the back all season, and we allow such a good player to go out on loan. I don€™t understand it.€
All smart words, which will no doubt annoy the Newcastle fans who wrote Yanga off for being too lightweight, or not being good enough for the Premier League (utter garbage he proved to be unfounded with some fine performances at centre-back before Colo was recalled). The issue now of course is that it simple won't happen. Pardew doesn't know how to use Yanga, and will plainly not drop his captain, no matter how much he deserves it, and why should the player come back when he's enjoying Roma so much. As is the case with every loan in Italy an option to buy exists for Roma at an agreed price (anywhere from £4m to £5.5m, depending on who you believe on top of the £1m pan fee), and it looks like he will be joining permanently this summer. The faintest hope exists that the financial crisis in Italian football might scupper that deal, but then as long as Alan Pardew continues as manager, the player will not be used or trusted at centre-half, which is yet another travesty. But at least Olivier Bernard recognises that.
Create Content and Get Paid
---