Newcastle: Whatever Happened To Geordie Geniuses?
Gary Lineker chooses four Geordies and six NUFC players in his greatest team-mates XI.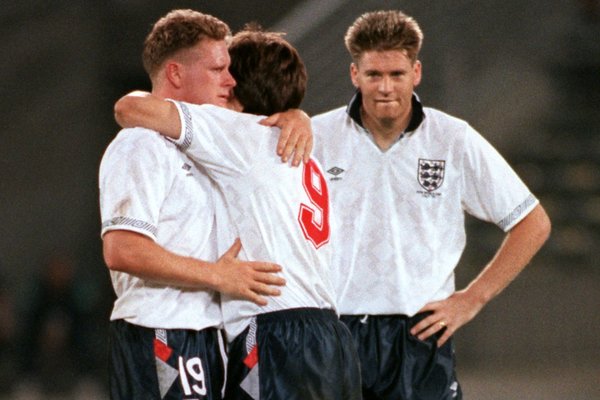 Whatever happened to the days when
Newcastle
scouts used to be able to go to Wallsend Boys Club or the streets of Walker and pick up three or four potential first-teamers? Some might immediately blame Kevin Keegan for the death of the Geordie superstar. It was his decision to scrap the reserve team that saw arguably the last great Geordie - Michael Carrick - move down South for first-team football with West Ham, and since then only Andy Carroll has been close to breaking through. And that was very much a temporary matter. Others might say that it's all Xboxes and FIFA's fault as kids are more inclined to sit indoors scoring with Zlatan Ibrahimovic rather than trying to emulate him on grass patches and back lanes. And others still - the most informed group - think it's down to both factors, as well as fundamental issues at Newcastle that has stifled the chance for any Geordies to make it into the first-team picture and make a really big impact. The likes of Sammy Ameobi, Jack Colback, Steven Taylor, Adam Armstrong and Paul Dummett are in and around the first team currently, but will any of them really go down in lasting memory? Would any of them be good enough to qualify in a true England great's best team-mates XI? Probably not, and not just because the chance of seeing a true England great from Newcastle is slim at best. But we've all been reminded of far better, more productive times for the former footballing "hotbed" by Gary Lineker, who chose his pick of the players he'd ever played with for Sky One's Fantasy Football Club (a sub-par Soccer Am, which says a lot considering how awful that programme is now). And in his selection was a stark reminder that we used to produce greats. https://twitter.com/GaryLineker/status/520630048844705792 Of the eleven picks, six players had pulled on black and white shirts for Newcastle, and remarkably, five of them had either been developed by the club, or at least supported them as kids (in the case of Bryan Robson). Chris Waddle might be a Mackem, but he was given his chance at Newcastle, and Gazza, Beardsley and Shearer were all at the club as kids in one way or another. Still, at least there's also a reminder that Newcastle managed to mess up their opportunity with local talents even when they were being found: Shearer and Beardsley were let go after unsuccessful trials, Bryan Robson had a trial but went to West Brom and Gazza had trials at three other clubs before Newcastle even came in for him. But where are the success stories now? Why isn't Tyneside producing greats any more? And why aren't the club doing more to encourage kids through to the first team when the region has been so successful in the past?
Want to write about Newcastle, Paul Gascoigne, Peter Beardsley and Chris Waddle? Get started below...
Create Content and Get Paid
---