Next Newcastle Manager: 10 Favourites To Replace Alan Pardew
Which man would be brave enough to take the poisoned chalice at Newcastle?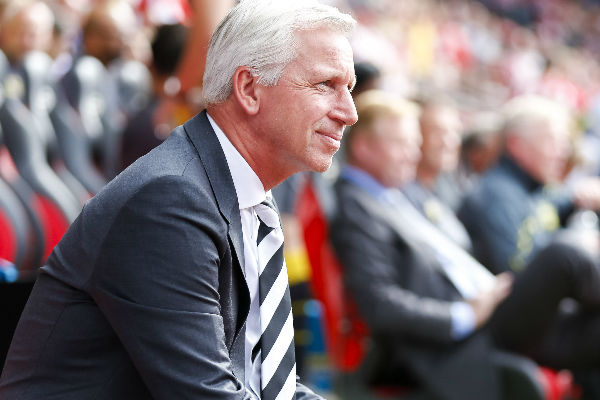 140 Premier League games and out. Alan Pardew's time as Newcastle United boss looks untenable after the thin ice he was on utterly cracked for him at completely the wrong time yesterday at St. Mary's - his hapless Newcastle United going down far too easily to Southampton in a miserable 4-0 drubbing. It was an afternoon where he audibly and visually lost any small faith he still had with the fans, the players and ultimately, from what the footage screamed by their respective physical reactions, in himself and owner Mike Ashley. Although there has been fevered speculation before that Pardew's tenure as Newcastle boss was up, this time it really does feel like it's for real and a parting of ways has to happen for the good of the club. It may go down as mutual consent or it may be an old fashioned sacking situation but it is clear to everyone that a change is needed and a new era should be embarked upon. But where would Newcastle United owner Mike Ashley turn to next? He clearly saw Alan Pardew as the long term answer to deliver the Champions League football the owner craves (although only on his own financially prudent terms) and his fifth place finish in his first full season as boss showed promise that he could achieve it. However, a dismal sequel season which saw Newcastle only survive the drop by the skin of their teeth in the following campaign almost saw Pardew axed (he seemingly survived the crisis talks in May 2013) and although a 10th place finish last season achieved the owner's minimum requirement of the campaign, the miserable second half of the season since the beginning of 2014 that has carried on over the summer and into this season despite a huge £40 million outlay on new players, has led to Ashley being forced to look elsewhere. So who does Ashley want as the new Newcastle boss? Which man would be brave enough to take the poisoned chalice at Newcastle? These are the top ten bookies favourite for the job at the time of writing (via Oddschecker) in a reverse order...
Matt Holmes
Matt Holmes is the co-founder of What Culture, formerly known as Obsessed With Film. He has been blogging about pop culture and entertainment since 2006 and has written over 10,000 articles.
See more from Matt