10 Actors You Didn't Realise Were In Star Wars: The Clone Wars
Dare we discuss The Doctor in the same sentence as Star Wars and combine two of the Earth's largest fandoms? We don't have to dare, The Clone Wars team already did.
Star Wars: The Clone Wars is soon set to premiere on Netflix with all 121 of its animated mini-movies including the never before seen Season Six. Come March 7th, every episode of the series plus the movie that launched the show back in 2008 will be available to instant stream from the video distribution giant, and should help the show to gain new fan support and audiences alike. The show always proved to be relatively successful among the hardcore Star Wars fan base, and young children new to the universe, but its popularity had been hindered by its placement on Cartoon Network. With its late arrival on Instant Netflix this March, new audiences will likely be drawn in to the brilliant, but admittedly inconsistent show. So, for those of you heading into the series for the first time take a look at ten actors whom you may be surprised were involved when it came to voicing the characters.
10. Simon Pegg (Dengar)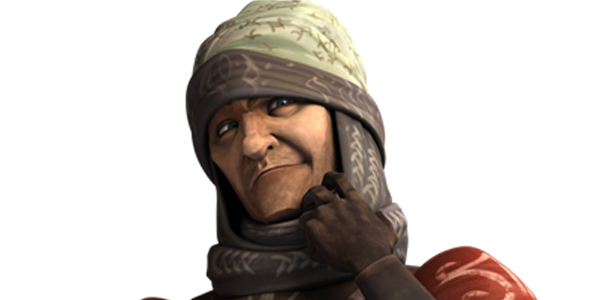 Known for his ongoing portrayal of Montgomery "Scotty" Scott in the modern Star Trek films, it may be shocking for some that Simon Pegg has also been involved in Star Wars playing some serious bounty hunter scum. That's right, this English actor known for portraying Shaun Riley in Shaun of the Dead, and Benji Dunn in the Mission Impossible film series did indeed lend his voice talents to the Clone Wars team for a single episode entitled Bounty that aired during the show's fourth season. Dengar, his character, was also seen in Star Wars Episode V: The Empire Strikes Back aboard an Imperial Star Destroyer (although not played by Pegg, obviously), tasked with the duty of finding and capturing Han Solo and company. His character returned for a guest appearance for a pivotal episode of the Clone Wars that found him working alongside other original trilogy bounty hunters including Boba Fett while they delivered a bounty for ransom on a mysterious planet. The role, though it was not prominent, was brilliantly played by Pegg, and was the cherry on what was already a magnificent episode for the show.