10 Actors Who Sneakily Played Two Characters In A TV Show
Actors you didn't know played two characters in TV shows - Atlanta, Community and more!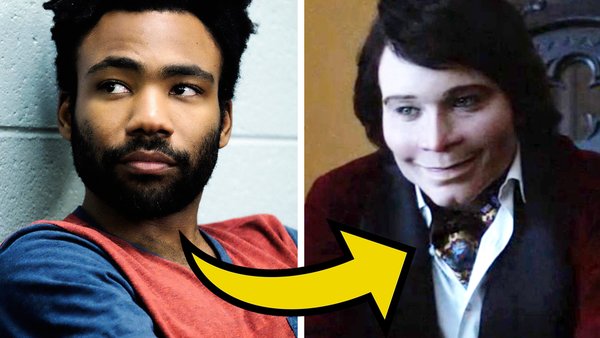 You think in a world full of 7.9 billion people (yes I googled it), there would be enough actors and actresses to fill a single tv show.
Well, apparently not, because there have been too many instances of actors coming in to play multiple characters in a single show.
Most times it's pretty obvious to the audience that an actor has been double cast. Sometimes a show will cast an actor as their character's twin; like with Lisa Kudrow in Friends.
Or sometimes the casting director loves an actor so much that they can't help but bring them back for more, usually explaining the likeness away with some convoluted plot point; like with Sheryl Lee from Twin Peaks.
But sometimes, the actors, directors, costumers and make up department decide it's best to sneak in the actors. Whether it's with a clever script, completely different characterisations or with incredibly deceitful disguise.
Don't feel bad for not noticing these doubles, this is probably the hardest game of snap you will ever play.
10. Karen Gillian - Doctor Who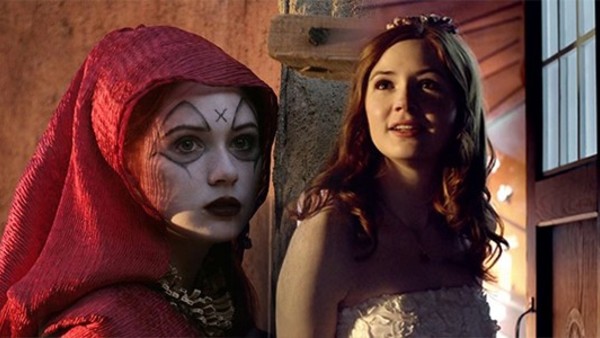 Doctor Who has double cast people for years. It makes sense, seeing as the cast is reworked constantly as the main intrigue of the show after, you know, the whole alien stuff.
In fact, the double casting that we're going to be talking about happened during the same episode that Peter Capaldi played Caecilius, the same Peter Capaldi that would go on to play the 12th Doctor.
Usually when the show recasts an actor or actress that they've already had on the series, the two characters are later on connected together canonically; whether in the show or through panels and interviews.
This is what happened with actress Freema Agyeman who first appeared on the show in series 2 as Adeola Oshodi and then returned to the show in series 3 as Martha Jones, a companion for the tenth Doctor. The series explained away the likeness of the two women by throwing in the fact that the two were cousins. Very clever.
But that is not what happened with Karen Gillian. Karen first appeared as a soothsayer series 4, and then returned to the show in series 5 as Amy Pond. Don't feel bad if you didn't recognise her though, as Gillian was slathered in face paint as a soothsayer and wrapped in a red robe that covered up her signature fire-red hair.