10 Actors Who Sneakily Played Two Characters In A TV Show
9. Michaela Coel - Black Mirror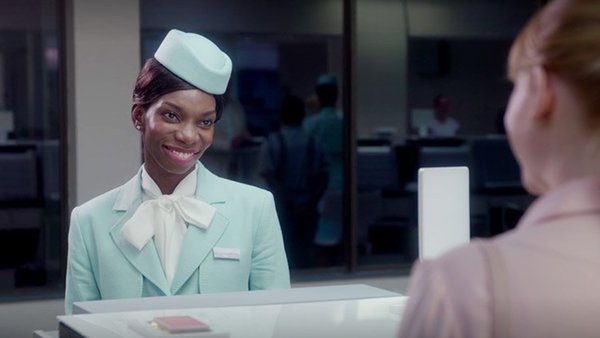 Talk about an upgrade.
Michaela Coel, from I Will Destroy You fame, managed to grab a small but memorable role in season 3 of Black Mirror as a passive aggressive airline stewardess that gets into an "altercation" with our protagonist.
The episode, titled Nosedive, was incredibly well received by fans and is known to be one of the best episodes of Black Mirror.
And even though Coel only had a small role in the episode, she clearly made a good impression on the series creators. All the good karma that Coel seemed to have gained from her good attitude and stellar performance paid off when the next season rolled around. Coel was cast on the show again in the episode USS Callister, in a much more prominent part.
Coel plays Shania Lowry, a fellow employee at Callister Inc and DNA prisoner of Jesse Plemons evil toxic-fanboy character, Robert Daly. The two characters that Coel plays are completely different and they both really show off her range.
And as for differences in her two character's physical appearances, well, one of the character is missing a crucial part of their anatomy. Something that her character, Lowry animated complains about in a hilarious scene; she can't even have the basic pleasure of pushing out a s**t!