10 Actors Who Turned Down Star Trek
9. Teri Hatcher And Famke Janssen Turned Away From Dax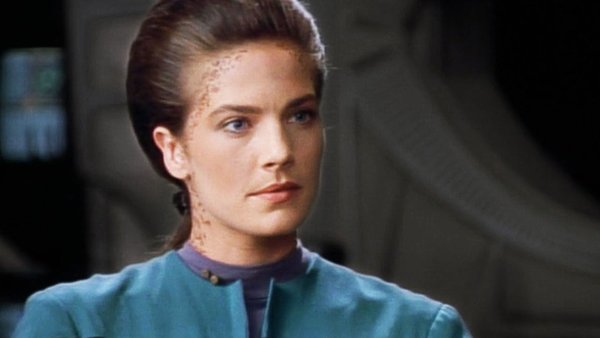 Poor Jadzia Dax, she found herself on the receiving end of rejection not once, but twice, and both by Star Trek alumni. How embarrassing for the eighth host of the Dax Symbiote, and Deep Space Nine 9 regular. Although Terry Farrell was terrific in the role, she was by no means the first choice, as the part was first offered up to Famke Janssen and then Terri Hatcher before finally coming her way.
Firstly, the future X-Men's Jean Grey appeared in Star Trek: The Next Generation as Kamala in the season five episode The Perfect Mate. It seems she made a decent impression here, as she became the first choice for the role of of Dax, but as revealed in the Star Trek: Deep Space Nine Companion, she declined the offer as she wanted to focus her efforts towards movie roles.
Afterwards, Teri Hatcher was approached. Hatcher had also appeared in Star Trek: The Next Generation as Lieutenant B.G. Robinson. However, thanks to the amount of screen-time that was cut from her role, she specifically requested to have her name removed from the credits. For an unspecified reason, she also said no to the far more prominent part of Jadzia.
Of course, neither of these actors would have anything to complain about, as Janssen would go on to be successful in the movie business, and Hatcher would become famed for playing Lois Lane. Fans also wouldn't have been introduced to Farrell had they signed, so it was a victory all round.