10 Best British TV Shows Of 2018
9. Save Me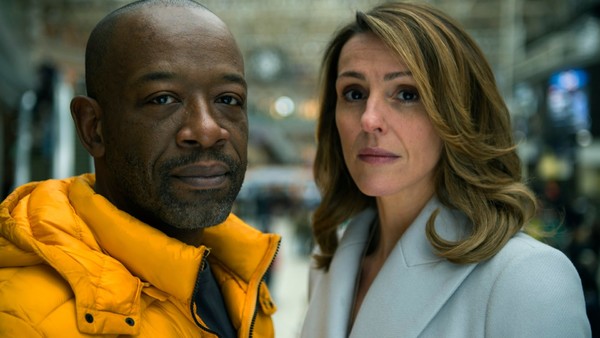 Lennie James might've made the jump from The Walking Dead to spin-off show Fear The Walking Dead, but that's not the biggest accolade of the celebrated actor's year. He also took part in the new Sky Atlantic drama, Save Me, but in addition to playing the central character, he also penned the entire series.
Save Me was another early hit for 2018, premiering in late February, with the entire boxset being made available as soon as the first episode had aired. Broadcast channels are undoubtedly feeling the pressure to move with the times, as we head further into an On-Demand era, so the decision to make every episode available straight away was a pretty clever one on Sky's part. What's more, Save Me was highly gripping, therefore making it the perfect show to binge on.
Much like Kiri, this series centred around the disappearance of a young girl named Jody - an incident which put her ne'er-do-well father Nelly Rowe (James) in the frame. Unlike the aforementioned series, however, Save Me very much focused on the race against time to locate the missing girl, as well as exploring Nelly's relationship with his ex, Clare.