10 Best Only Fools And Horses Episodes
Lovely jubbly. All the best of this pukka series!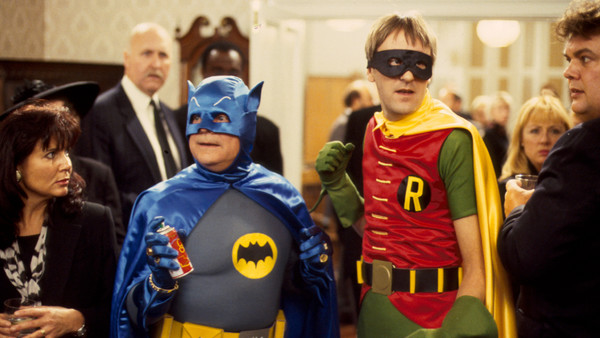 Apologies to fans of The Office, those people who think Mrs. Brown's Boys is funny, and all Americans for what I'm about to say: Only Fools and Horses is the greatest sitcom ever created, no exceptions.
From a rocky start to becoming the most beloved television show in BBC history, John Sullivan's iconic series has earned its place in the pantheon of great shows thanks to its likeable and believable characters, unforgettable storyline and genuine belly-laughs with every episode.
Its ability to mix character development and some seriously emotional storylines with comedy is something that other have tried since but have never been able to grasp as firmly quite like the exploits of Trotter's Independent Traders.
It might have aged slightly but some of these episodes are not only excellent, they've become legendary. As such, there have been some major episodes missed out on this list (a top 25 wouldn't even have been enough) but I've made the sacrifices and whittled it down to the ten very best.
You know it makes sense!
10. May The Force Be With You
All this trouble for a microwave oven.
This episode marked the first appearance of the ultimate bent copper and all-round a***hole Roy Slater, played excellently by Jim Broadbent (who was once tipped to play Del). He's accidentally invited round to the flat by Rodney after Del Boy came into possession of a stolen microwave. The family are brought into custody and Detective Slater uses every underhanded trick in the book to get the Trotters to give up the thief's name.
Del has always prided himself on being able to get out of any situation with his infamous silver tongue. Here though, Slater knows all of his tricks and it makes the audience wonder just how he, Rodney or Grandad will get out unscathed.
This episode shows just how far Derek is willing to go for his family, putting himself at risk so that they can walk free, but it also shows how he's able to take advantage of a situation. The way he plays off Slater's relentlessness and willingness to throw anyone to the dogs is excellent. It's one of the most satisfying moments in the whole show.