10 Best Performances In Better Call Saul
Albuquerque's finest.
When a Saul Goodman-lead spin off of Breaking Bad was announced, it sounded almost like a joke. The acclaimed series' most cartoonish character in a legal drama seemed like fluff at best, and something that could taint the brand at worst.
Perhaps unsurprisingly given the talent involved, this has not been the case. Better Call Saul has been a roaring success, surpassing its parent show in the eyes of many. Its substantially slower pace gives the prequel an entirely different feel, and allows for its incredible cast to dig deep into some of the finest characters on TV.
Like Breaking Bad before it, there are no small parts on Better Call Saul, and no one dimensional creations, either. Even the most cynical and morally bankrupt parts of the show are given room to breathe, and space to develop into more than they might appear on the page.
Better Call Saul is one of the best dramas on the small screen today, and the entirety of its committed cast is worthy of immense praise - but some stand out in particular. From starring roles to the supporting players, these performers are massively responsible for five years of superb TV.
10. Patrick Fabian (Howard Hamlin)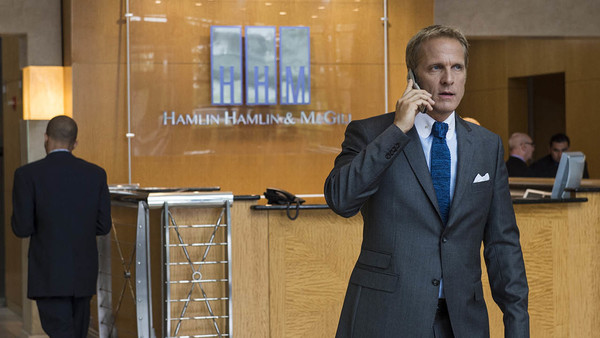 Howard Hamlin epitomises everything Jimmy McGill hates: from a privileged upbringing, he has inherited a profitable law firm, and rides the coattails of more talented colleagues to further success. He's not a bad man, but he's the perfect antagonist for our antihero.
Patrick Fabian's performance is delightfully smarmy, but disarmingly complex. From the off, he's just too slick to be trustworthy - he tolerates Jimmy for the benefit of his partner, Jimmy's brother Chuck, and maybe even enjoys his antics, but he'll never take him seriously.
Fabian wears his character's background like a protective shield, but it ends up blinding him - he carries himself with the confidence of a man who has never had to worry about his future, who has always known that things would work out for him. The performance is one of quiet but ingrained superiority - the belief that he is simply better than Jimmy means he never sees the guy as a threat.
And yet thanks to Fabian's understated work, Howard remains likeable at times. He tries with Jimmy, even if he's only doing so at Chuck's behest. He just represents something that Jimmy McGill - and more importantly, Saul Goodman - can't help but want to tear down.