10 Best TV Show Reunions Done During The Pandemic
Some of the biggest stars in Hollywood finally had time to spare for a zoom call!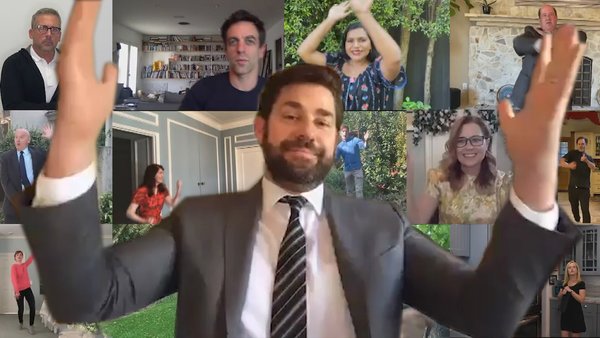 The sadness that comes when you finish your favourite tv show is all-consuming. Everyone in the world has experienced the emptiness that comes as soon as the show you've binge watched for weeks on end is over and it's hard to shake that feeling off. A good show doesn't end for you when the final credits roll - the characters and the story sticks with you forever and it's such a gift. Anyone with a passionate love for a tv series knows this experience, and they also know the time-eating habit of daydreaming about where the characters are today.
This connection we all have with the fantasies of the small screen are not dismissed by show creators, and cast reunions have been a very popular trend for such a long time. Everyone remembers the Buffy The Vampire Slayer Reunion from 2017 - it completely crashed the internet!
So when the pandemic hit, showrunners from throughout the decades unanimously agreed that the world needed some joy! The timing was perfect: all the actors were at home unable to work, fans were at home desperate to consume entertaining content and nostalgia was at an all time high!
Enter the Zoom Reunions...
10. Parks And Recreation - Quarantine Check-up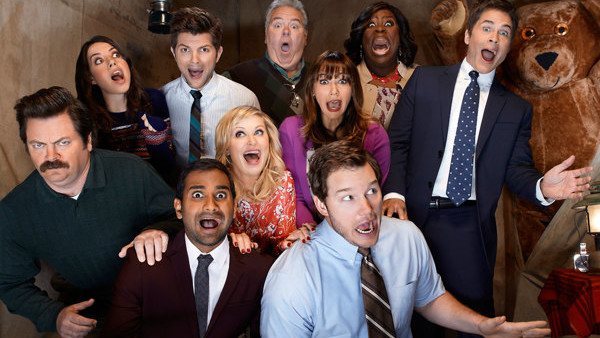 This entry has to be the most well executed reunion that came out of the pandemic. Michael Schur, the showrunner of Parks and Rec, and a substantial amount of the show's original writing staff teamed up to give us all one last episode of the show. The episode is set over video call during the pandemic, and the concept is that our pushy but lovable hero Leslie Knope has set up a phone tree with the parks department.
The story features all of our favourite main cast members and a few of our favourite guest stars too. Ben and Leslie call into the cleverly named At Home With Joan so that we get to see our favourite train wreck talk show host Joan Callamezzo. There's an appearance from airhead Bobby Newport, who is seemingly unaware of the goings on in the world. And the alien-like Perd Hapley's show features an excellent cameo from Jonny Karate, who reassures the youth of Pawnee who are worried about the pandemic.
The show also implements clever "adverts" throughout as an excuse for other fan-favourite characters to make appearances. We have dentist Jeremy Jamm promoting at-home dentistry kits, Dennis Feinstein advertising his corona-killing cologne and a brilliantly chaotic cameo from Jean-Ralphio Saperstein.
Overall, it was a perfect blend of comedy and nostalgia. The explanations for the character's separations, like April and Andy, are believable and add to the story. The whole pandemic related storyline was done to perfection! And it was for a good cause! You just cannot complain!