10 Best TV Shows Due To Return In 2018
8. The Handmaid's Tale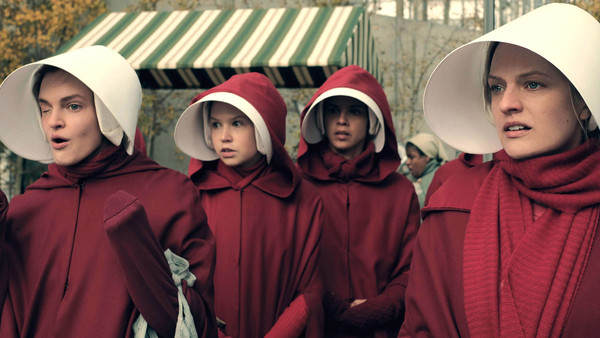 Margaret Atwood's dystopian vision of a totalitarian, sexist society of forced surrogate motherhood has never been more relevant than it is today, and that's just one of the reasons why The Handmaid's Tale was hailed as one of the best new shows of 2017.
An incredible central performance from Elisabeth Moss drives this modernised take on Atwood's novel of the same name, the first 10 episodes of which were haunting, vivid and meticulously paced, not to mention full of cutting social commentary.
The Handmaid's Tale promises to go several shades darker than the book in Season 2, although the source material is said to have heavily influenced the direction of the new episodes. That said, concepts from the novel that were barely explored - such as the radioactive 'Colonies' which lie outside of Gilead - will be fleshed out.
The Mayday organisation and its efforts to bring down the Republic of Gilead will be central to the upcoming series, but it's unclear whether they will cause problems for Moss's Offred - whose current whereabouts are unknown following her extraction from the Waterford household in Season 1's finale - and her fellow Handmaids.
Hulu has assigned an April 2018 return date for The Handmaid's Tale.
Mark Langshaw
Been prattling on about gaming, movies, TV, football and technology across the web for as long as I can remember. Find me on Twitter @MarkLangshaw
See more from Mark