10 Best TV Shows Due To Return In 2018
9. Better Call Saul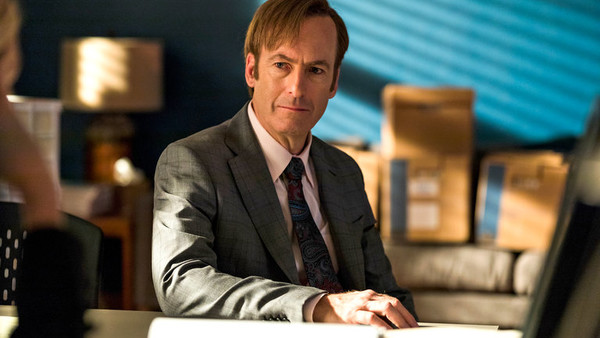 Spinoffs often fail to recapture the magic of their parent show, but that hasn't been the case for Breaking Bad offshoot Better Call Saul, a show which is three series into revealing how a man called Jimmy McGill came to put the 'criminal' in criminal lawyer.
The protagonist's cancer diagnosis forced Breaking Bad to play out at breakneck speed, but Jimmy's story is bound by no such plotpoint, and showrunner Vince Gilligan is revelling in the opportunity to deliver a slower-paced character study.
Fan-favourite characters from the parent show played a key role in Season 3, with everyone's favourite crooked cop Mike Ehrmantraut remaining a major part of the story, and ice-cool crimelord Gus Fring becoming a series regular. But Better Call Saul by no means relies on its connection to one of the greatest TV achievements of all time. The more of Jimmy's story that unfolds, the more it stands alone.
Season 3 left fans with a serious cliffhanger to contend with as Jimmy's brother Chuck was seemingly killed in a house fire, an event which will likely be a significant factor in the protagonist's decision to go full Saul Goodman.
Although the previous series debuted early in their respective years, a late renewal for Better Call Saul after Season 3's conclusion means its fourth run is not expected to land until the autumn, although production is now underway.
Mark Langshaw
Been prattling on about gaming, movies, TV, football and technology across the web for as long as I can remember. Find me on Twitter @MarkLangshaw
See more from Mark