10 Best TV Trailers From Comic-Con 2016
Time to get excited.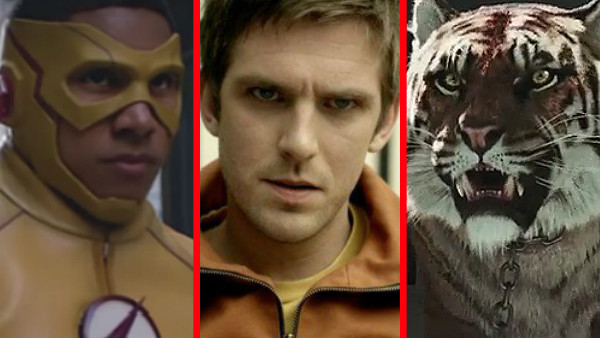 San Diego Comic-Con has been and gone, but it's left a hell of a lot to pore over in its wake.
The annual celebration of all the biggest movies, TV shows, games, and even the odd comic didn't disappoint this year, with Marvel returning to the fore with some major looks at Guardians of the Galaxy Vol. 2, Doctor Strange, and Spider-Man: Homecoming. Warner Bros. matched them every step of the way though, perhaps ultimately winning, showcasing DCEU films Suicide Squad, Wonder Woman, and Justice League to rapturous applause and social media frenzy.
It wasn't just movies that dominated the proceedings though. All of TV's biggest series were present in Hall H, with Game of Thrones bringing a behind-the-scenes teaser for Season 7, and representation from comic book favourites The Walking Dead and Arrow to fledgling hopefuls such as Luke Cage and Legion.
There were some major TV reveals, and also a number of incredibly exciting teasers to whet appetites and get people talking ahead of the shows actually airing, and these are the very best of the TV trailers from Comic-Con 2016.
10. Vikings Season 4B
If you watch Game of Thrones and think 'Man, this is great, but I wish they'd put way more focus on the Iron Islands', then Vikings is probably a show you love (and also, what's wrong with you?).
That's being a little over-simplistic when describing the hit History series, though its similarities to the HBO behemoth are there aesthetically, and the new trailer - which is promoting the second half of Season 4, to air later this year - is teasing some major battles of its own.
Ragnar Lothbrok is back in action, but it's not a return that's going down all that well, while there's plenty of the scheming and invading that you'd typically expect, and a threat to the rest of the world. This should be exciting for fans of the series, and intriguing for anyone who hasn't checked it out.