10 Big Stars You Forgot Appeared In The World Of Doctor Who
No star is too big for the TARDIS.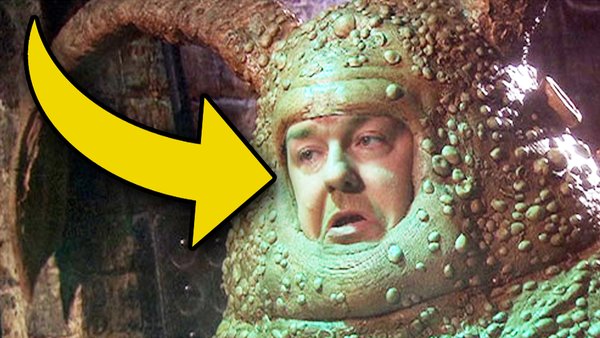 Modern Doctor Who is often seen as the show that launches the careers of the next generation of stars. Karen Gillan, Carey Mulligan, Daniel Kaluuya, and Andrew Garfield have all passed through those big blue doors on their route to Hollywood. But what about the other way around?
Back in the 1980s, John Nathan-Turner was keen to get theatre legend Sir John Gielgud to play a mutant in Revelation of the Daleks, but unfortunately, it never came to pass! Similarly, Dennis Hopper had voiced a desire to appear in Doctor Who, but RTD decided against it, as he felt it would overshadow Kylie Minogue's cameo rather than, you know, add to it!
Sometimes, however, big-name guest stars do agree to appear in Doctor Who. Who could forget Alan Cumming's scene-stealing turn as King James VI in The Witchfinders? Or legendary British sitcom and movie actor Beryl Reid's turn as a grizzled space captain?
This list collects some of the more surprising cameos and guest turns from Doctor Who's long history. From TV episodes, to charity sketches and specially filmed comedy sketches, these are some of the big stars that you may not have realised have appeared in Doctor Who, or alongside the Doctor in something else entirely!
10. Brian Cox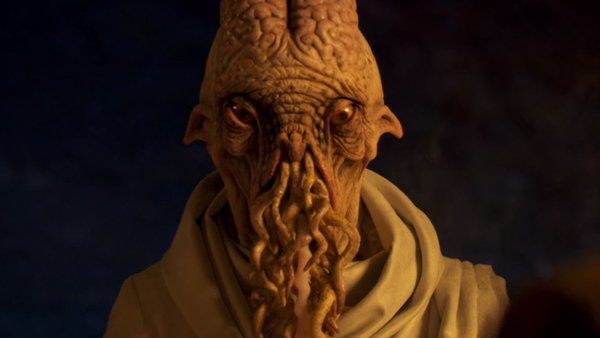 David Tennant's final 2-parter The End of Time was a big deal. Airing over Christmas Day 2009 and New Year's Day 2010, it was complimented by Tennant guesting on popular BBC panel show QI and specially commissioned idents before each programme on BBC1. Not only that, but the production team secured two huge stars to join Tennant, Bernard Cribbins, Catherine Tate, and John Simm for the big finale.
One of these was former Hannibal Lecter, and future Logan Roy actor Brian Cox, as an Ood. Or, more accurately, the voice of an Ood. Brian Cox would likely channel Logan Roy's catchphrase if asked to don the Ood prosthetics. It's a brief voiceover role as the Elder Ood, but the actor brings the required levels of gravitas to their portentous warning.
"It is returning, and he is returning, and they are returning" set the tone for the momentous end of part one cliffhanger, that revealed the impending return of Gallifrey and the Time Lords to bring the RTD/Tennant era to close. Years later, Cox would bring lashings of "piss and vinegar" to his role as Doctor Who's Canadian impresario creator Sydney Newman in Mark Gatiss' excellent docudrama about WIlliam Hartnell.