10 Clues We've Spotted In The Mandalorian Season 3 Trailer
Could The Mandalorian Season 3 be about to unleash another jaw-dropping cameo?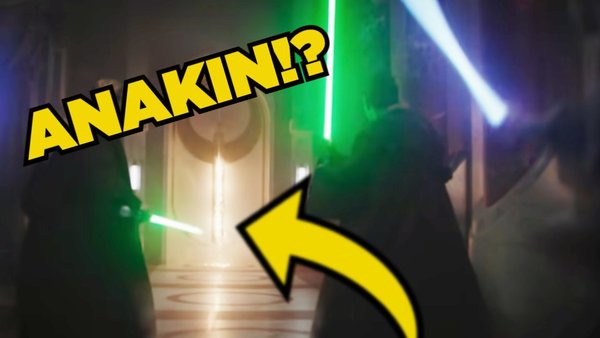 Brace yourself, my foundlings and padawans, because 2023 is shaping up to be an even bigger year on the small-screen for the galaxy far, far away than the prior stacked 12 months.
Yet, while the excitement surrounding the upcoming Ahsoka and Skeleton Crew live-action series, and already in-motion second season of the Bad Batch animated show, is palpable, there's no doubt who the real MVP of the next year of Star Wars action is.
And on the back of an already jaw-dropping first teaser offering those dedicated to following The Way a few glimpses at what is on the horizon for a certain Beskar-sporting badass and his little mate, the folks behind everyone's favourite Mandalorian have only gone and thrown another cheeky trailer into the mix that has left fans simply begging for March 1 to be tomorrow.
Sadly, though, those crying out for another Din Djarin and Grogu adventure will have to wait one more month (and a bit) for the action.
So, in the meantime, why not spend that time before the long-awaited return of The Mandalorian analysing every glorious clue and detail that made itself known during the very latest piece of promotional material?
This is The Way...
10. Babu Frik (Or Another Anzellan) Is At The Centre Of Some Action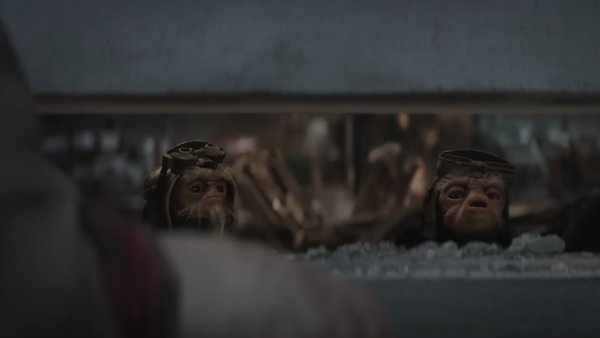 One of the most unexpected gifts to tumble out of that first Season 3 teaser back in September was the reveal of what looked like none other than the undisputed breakout star of The Rise of Skywalker, Babu Frik!
And while it wasn't 100% clear at the time whether this was actually our beloved little droidsmith or simply another Anzellan stopping by to lend their services to a character during the incoming season, that still hasn't stopped fans further losing their minds over the Frik-ing goodness on show in the recently released official trailer.
In that footage, there's a brief shot of a pair of Anzellans celebrating the taking out of a foe by what seems like a Mandalorian, perhaps showcasing a moment where the likes of Din Djarin and his new Mandalorian allies drop in to rescue the diminutive aliens at some stage.
It's not really evident what planet this brief shot goes down on, though the cut in the trailer hints at the duo of Anzellans taking residence on Nevarro. But either way, the amount of attention thrown this joyous race over the course of the last two trailers alone suggests that they'll be probably be sticking around to help mend a few droids for longer than a fleeting cameo.