10 Comic Books With Awesome Animated TV Shows You Forgot Existed
9. The Adventures of Sam & Max: Freelance Police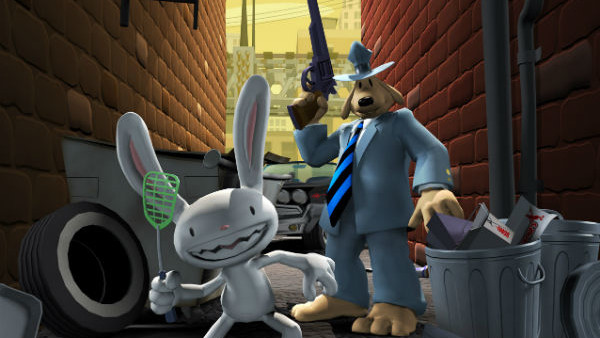 The crime-busting duo of Sam & Max may be more familiar to some as the stars of a glut of great point-and-click video games made mostly for PC, but they actually started life on the pages of a comic book.
The offbeat pairing of private investigators Sam, the anthropomorphic dog, and Max, who was technically a lagomorph, also enjoyed a brief stint as cartoon characters.
The Adventures of Sam & Max: Freelance Police only ran for thirteen episodes, with many of those broken up into two parts to stretch the series out further. Each episode saw them handed a fresh assignment that usually led them to some strange or unusual locale.
Episodes explored things like time travel and the hunt for Bigfoot while, crucially, the original comic book's creator, Steve Purcell, was given free rein to inject the series with the oddball humour and effortless cool that made the characters so popular in the first place.
It may have appealed to children on one level, but there was enough nudge, nudge, wink, wink moments, visual gags and inspired movie references to keep adults amused too. Inspired in part by shows like Ren & Stimpy, the series was far more sophisticated and linear, in a narrative sense.
Critics evidently agreed, with The Adventures of Sam & Max: Freelance Police winning Best Animated Series at the 1998 Gemini Awards. Yet somehow, it was cancelled just a few months later.