10 Craziest Doctor Who Time Loops
From Heaven Sent to Eve Of The Daleks, Doctor Who has a penchant for going round in circles.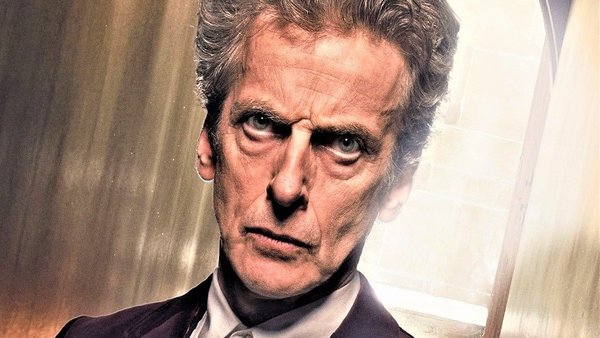 As a mysterious, spiky-haired man once said, time is like a big ball of wibbly-wobbly, timey-wimey stuff. It can go this way and that, it can go backwards and forwards, and yes, it can even eat its own tail, spinning a big circle and creating a time loop.
Doctor Who and time loops go way, way back, with the earliest classic Doctors and the newest NuWho Doctors encountering them at various points. From a production standpoint, reusing the same locations, costumes, and sets obviously makes things cheaper, and from a story standpoint, the time loop is just a fun gimmick to throw in there - so it's no surprise that we've seen plenty of them over the years.
Whether these loops are the focal point of their episodes - or whether they're seen briefly, or even just mentioned in passing - Doctor Who has more than a few brilliant, crazy examples of them, and as a mysterious, spiky-haired man once said, time is like a big ball of wibbly-wobbly, timey-wimey stuff.
Wait a second. Didn't we just say all that...? Quickly! On to the list!
10. Something's Gone Wibbly (The Lodger)
The TARDIS is famous for having a mind of its own, not just taking the Doctor and friends where they want to go... but also where they need to go.
Even still, it did come off as a little bit rude when the ol' machine shoved the Eleventh Doctor out of its doors at the start of Series 5's The Lodger.
Well, if we're being completely fair, then the TARDIS wasn't exactly in control during this episode. A nearby spaceship has caused all kinds of temporal and spatial disturbances, and in fact, the situation is so dire that the Doctor has to take the rather drastic step of living with James Corden.
These disturbances involve TARDIS malfunctions, that aforementioned shove, and - most relevant to this article - a couple of small time loops: one with an exploding beer can after the Doctor plays a football match with Craig and his mates, and another with Craig repeating the phrase "people are dying up there!" as his girlfriend, Sophie, falls victim to the spaceship's auto-pilot.
Neither of these loops last very long, and they don't have any damaging effects. But nonetheless, they were fun ways to depict the disturbances caused by the ship.