10 Greatest Musician Cameos On The Simpsons
Rocking in Springfield.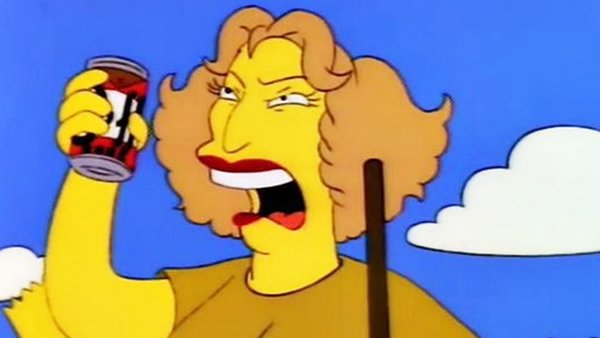 Sooner or later, every one of us will cameo on The Simpsons. Unsurprisingly, though, the show is focussing on celebrities first, and Lord knows The Simpsons loves a famous guest spot. Over the years, Springfield has welcomed just about every notable figure you can think of, most prominently from the world of music.
Often (especially in the later years), the show will usher in a celeb simply to pop a rating. They'll be introduced by name in case we couldn't recognise them, riff briefly on whatever made them famous, and off they'll go.
Sometimes, though, The Simpsons uses its musician cameos to fantastic use. Whether it's for the purposes of a joke, a plot contrivance, or a full fledged storyline, when the show has the right combination of purpose and musician who's up for a laugh, these cameos can create some truly memorable moments.
These are the musicians who truly got the concept of the show, or otherwise had an aura and a presence that the show was able to manipulate to great effect. Some Simpsons cameos are deeply pointless; these were unforgettable.
10. The Ramones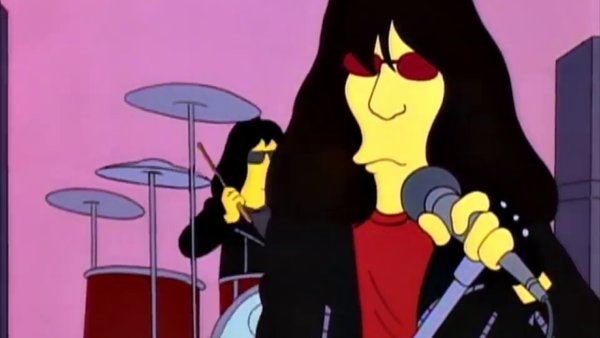 The immensely influential Ramones gained their fame through the playing of lightning fast bubblegum punk songs. They'd rarely stick around for much more than two minutes, but in that time they'd manage to produce fully formed, insanely catchy tunes before moving on to the next one.
To this end, The Ramones' Simpsons cameo in season five's "Rosebud" is perfectly pitched. They're on screen for all of 20 seconds, ill-advisedly invited to serenade Mr Burns at his birthday bash. They unleash their brand of sneering punk rock, before delivering the immortal line "go to hell, you old bastard", and with that, they're gone.
It's a testament to the sheer power of The Simpsons at this time; they're able to book The Ramones just for the fun of having them very briefly play Happy Birthday, then curse Burns out. They need just a fraction of screen time to get the joke across, and then they're gone again.
The band were huge Simpsons fans, and one could easily enough draw a through-line of pop cultural irreverence from the Queens four piece to the animated sitcom. With The Ramones basically over at this point, this effectively acts as their final brief, hilarious hurrah.