10 Huge Actors You Forgot Were In Scrubs
Surprise Scrubs Cameos, Guest Stars & More -The stars you forgot visited Sacred Heart.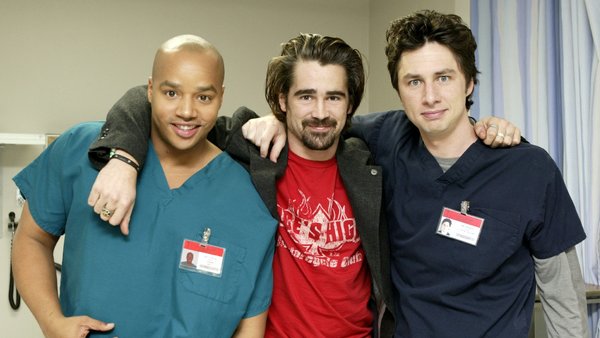 Over its nine season run, Scrubs had a number of guest stars walk the corridors of Sacred Heart hospital or enter the lives of J.D, Turk and the gang in some major way. In the world of sitcoms, guest spots are all the rage, allowing shows to pleasantly surprise audiences with the big names they manage to fit into the story.
In some cases, the actor turning up isn't yet as big as they would be, and looking back it's nice to see where they started out before reaching the big leagues.
On Scrubs, two of the biggest and most fondly remembered guest stars were Brendan Fraser and Elizabeth Banks. Fraser played Ben Sullivan, Dr Cox's best friend who tragically died in a shocking season three twist, whilst Banks played J.D's girlfriend, with whom he had a son.
For the following list, we're going to focus on 10 other big name actors who happened to appear in Bill Lawrence's brilliant medical dramedy, whether their appearances came at the height of their careers or before they were launched to superstardom. From rival doctors to old college friends, let's have a look at the actors you probably forgot turned up on Scrubs.
10. John Ritter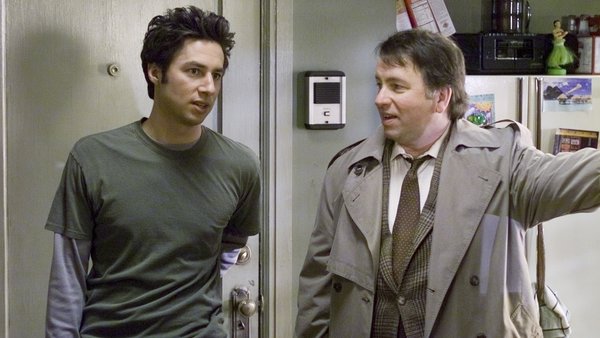 The late, great John Ritter was already a sitcom and movie royalty by the time he turned up in the first season of Scrubs. Known for his iconic roles in Three's Company and 8 Simple Rules, Ritter had appeared in dozens of TV shows before Scrubs and starred in over one-hundred films.
On the medical sitcom, Ritter played Sam Dorian, the unsuccessful but genuinely loving father of J.D. He carried with him an ease with inappropriate humour, was great friends with Turk, and was portrayed as an emotionally distant father who would nonetheless always come through for his kids.
Ritter only appeared in two episodes as J.D's father, because he tragically passed away not long after the episodes aired. The season four episode "My Cake" was made in tribute to the late actor, and as a farewell to the short-lived character he helped bring to life.