10 Mind-Blowing Facts You Didn't Know About Smallville
8. The Green Arrow Spin-Off That Never Was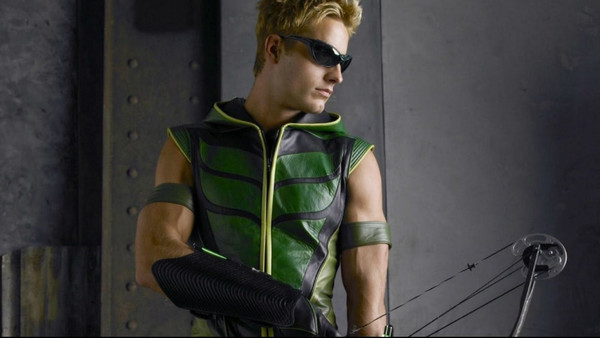 Way before The CW launched Arrow in 2012, plans were afoot for Justin Hartley's Green Arrow to get his own Smallville spin-off show.
Hartley was a part of Smallville for a whopping 72 episodes across five seasons, but the plans for an Emerald Archer spin-off began after just two appearances from the Green Arrow. That was back towards the end of 2006, with producers opening dialogue with Hartley over spearheading his own series which may or may not end up becoming a full-on Justice League show.
The reason for this show not moving forward past the idea stage, was down to Justin Hartley. The actor politely shot the idea down, with him believing that any such Green Arrow series could take away from what Smallville had achieved in its previous five seasons. Basically, Hartley didn't want to steal any of Smallville's spotlight.
Instead, Hartley's Master Bowman would remain a semi-permanent part of Smallville up until the show came to a close in 2011. And with a Green Arrow itch still to scratch, it came as no surprise that The CW moved forward with an Oliver Queen show barely a year after Smallville's final episode aired.
Additionally, Hartley actually headlined an Aquaman pilot before landing the Green Arrow gig in Smallville. That Aquaman offering, which is widely available to watch online, didn't get picked up for a full series order largely due to bad timing - with the potential show falling victim to the merger of The WB and UPN that saw The CW created.