10 Most Rewatchable TV Shows Of All Time
Telly's most evergreen creations.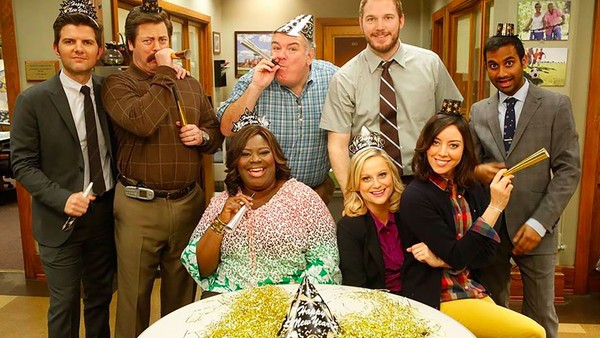 It's no exaggeration to say that there are a simply insane amount of TV shows out there. Some are duds we needn't waste our time on, but any telly fan worth their salt has a list of quality programmes they need to get round to watching, and during these days in which we're spending a lot more time locked indoors, we have a great opportunity to tick some items off.
Alternatively, we could revert to the same old stuff we've watched time and again. Like food or music, everyone has those shows that feel like a warm pair of slippers: a universe or a set of characters that we can sink back into endlessly, and know that we're going to get cheered up.
There's no shame in it - indeed making TV shows rewatchable is quite the art form. It requires a supreme level of charm, as well as a density to the programme that means you can catch things the second time through, or forget certain secrets that will delight you anew on your twenty-third time around.
Watching new stuff is great, but there's always the chance you won't enjoy it. We all need cheering up these days - why not settle into an old fave?
10. Community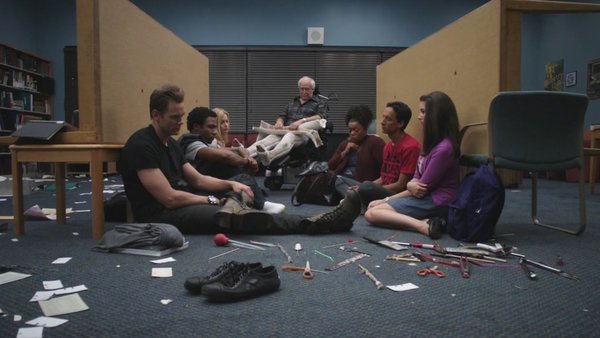 Yes, the fourth season of Community is pretty poor, but ignoring that, Dan Harmon's ingeniously meta comedy is tailor made for repeat viewings. It's one of the most densely packed shows in recent years, not necessarily with jokes but with rewarding Easter eggs, pop cultural references, and callbacks.
When it was in its heyday, it was among the most exciting shows on TV, doing something completely different, seemingly evolving by the week as the creators realised just how much they could get away with and the limits (or lack thereof) they could push the show to.
It fell off, and while it clawed back some of its previous grandeur, seasons five and six (in which spiky showrunner Harmon was reinstated following his sacking) never hit the same heights as the show's first half. Even so, it's fascinating to rewatch for the changes, seeing the writers think on their feet as cast members moved on and the show's focus shifted.
Those first three seasons, though, are rewatchable time and again on their own merit. Funny, daring, wildly creative, they offered something truly special.