10 Most Shocking Moments In Ted Lasso
Some of these moments hit you almost as hard as Ted hit his head on that door frame!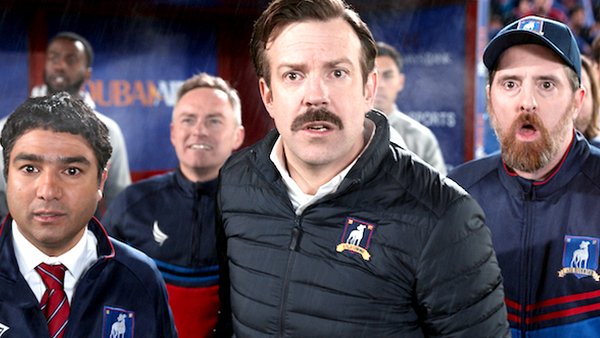 Ted Lasso has swept up a staggering number of nominations and wins this awards season, including both Emmy and Critics Choice awards for Best Comedy Series, Best Actor in a Comedy Series and both Best Supporting Actor and Best Supporting Actress in a Comedy Series. And with the number of times you're left with your jaw on the floor or a lump in your throat, it's very clear why it has been so well received.
Whilst, at its core, the show is a comedy, it doesn't shy away from addressing much more serious and heartfelt scenarios and storylines too. The actors' ability to switch so naturally from a moment of pure fun and humour to utter despair and anguish is a real testament to their talent as performers.
This is bolstered by the extremely creative team of writers, which includes three of the show's main cast; Jason Sudeikis, Brett Goldstein and Brendan Hunt, who have a way of leading a story in one direction before swerving somewhere completely unexpected instead. In the words of Hannah Waddingham, they're like a room of Jedi knights!
Of course, these shocking moments that make Ted Lasso such a relatable series, highlighting the uncertainties and hardships of real life and avoiding the typical 'happy ending' notion that most comedies follow; all whilst effortlessly maintaining the perfect balance between laughter and tears from its audience.
10. They Don't Win - Season 1, Episode 10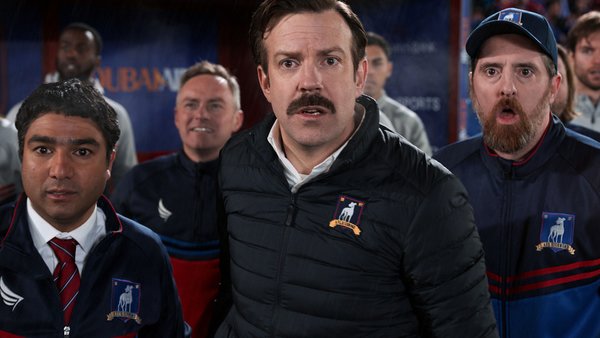 Throughout the first season there is a collective negative attitude shown towards Ted and his abilities to coach. There isn't a single character who believes that he can keep AFC Richmond from relegation, arguably not even himself. We see him ridiculed and insulted time and time again and, as an audience, we cannot wait for the moment he proves them all wrong.
Everyone on screen expects him to fail and so, in the true spirit of TV drama, everyone off screen roots for him to succeed. So when we reach the season one finale and Richmond finally seem to be heading for victory, we start to feel a real sense of pride for Ted… until it all comes crashing down again.
Again, a testament to the writing genius behind Ted Lasso, the audience is lulled into a false sense of security as we witness the team achieve the tie they need and celebrate accordingly. Then in a shocking turn of events, Jamie Tartt swoops in and scores that extra Man City goal - using the skills Ted had been so desperately trying to teach him no less - securing AFC Richmond's relegation and evoking a universal "NOOOOO!" from everyone both on screen and off.
This is one of those moments that highlights the sense of reality in this show, rather than follow the expected structure of a typical 'happy ending' or even a major cliffhanger, they chose to portray the much more likely outcome of this situation, one that the audience will be able to relate to the most.