10 Most Shocking Plot Twists In Star Trek: Voyager
Everybody loves a good twist, and Star Trek is no exception. But which is Voyager's best?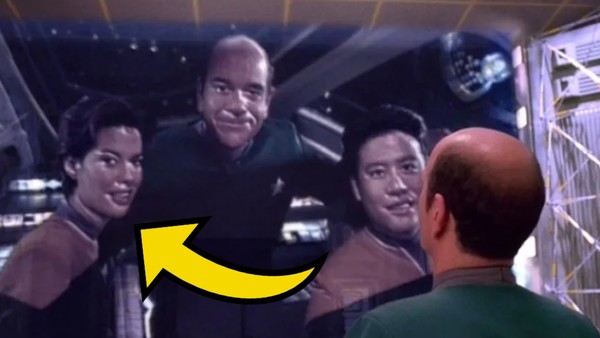 Every great story has a twist or two that keeps viewers on their toes. Audiences enjoy having the rug pulled out from under them every now and then while watching a show that rarely does such a thing. Not every episode contains twists though, making them straightforward and comfortable for the viewer and leaving them satisfied at the end. There's no fun in that for writers however, so they jump on every opportunity to mess with their audience.
Whether its a simple twist that doesn't take too much thinking to understand or a massive twist that viewers still can't wrap their heads around, they're a plot device that continues to entertain. Comfortable episodes are fine to watch those times a safe and familiar plot are called for, but twists within episodes are where the real fun is.
Star Trek Voyager has plenty of comfortable episodes that from beginning to end don't shock viewers or subvert their expectations of the episode. However, this list is focusing on some of the times that Voyager provided a twist or two that floored viewers, leaving them with their jaws on the ground for long after the episode ended.
10. Basics
Everybody's favourite Cardassian spy, Seska, made her final appearance alive in the series in this two-parter that ended season 2 and began season 3, and she certainly caused a stir.
After impregnating herself with a sample from Chakotay in an earlier season 2 episode, Seska contacts Voyager claiming their son is in trouble. Once it is discovered this is another manipulation, the crew are left on a barren planet as the Kazon take over the ship.
Soon after, both Seska and the audience are shocked when the Doctor discovers the child is in fact not Chakotay's at all and is the offspring of Maj Cullah. Everyone had been wrong about the child's paternity, even his mother. It's a smaller twist than others on this list, but it was still a shock and completely changed that storyline. Viewers no longer felt connected to the child as a member of the Voyager crew's extended family, and it ensured Seska would forever be remembered as one of the best villains on the show.