10 Must-See New TV Shows Starting In February 2022
Small screen treats coming soon.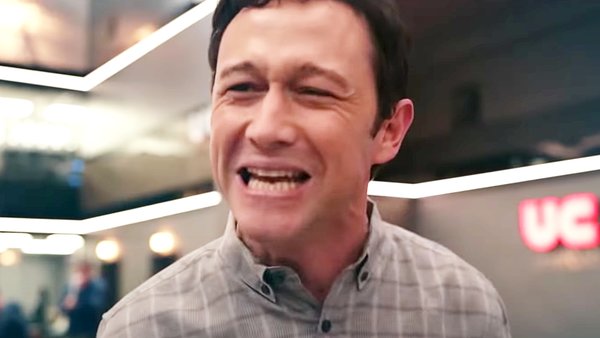 With the proliferation of networks and streaming platforms available to the modern TV viewer, it can be nigh on impossible to catch the wave before a show becomes huge. You want to be the person recommending Squid Game to clueless pals, not showing up to the fancy dress store to find the costumes out of stock.
To that end, we've compiled a list of the finest small screen offerings that debut this month. 2022 is already looking like a banner year for TV and streaming, and many of these shows look like they could be instant classics, cult affairs, and/or bizarre televisual events that you simply must take a look at.
From drama to comedy to documentary, we're spoiled for choice, and as the nights remain long and the weather frosty, there's no better time than now to plonk yourself in front of your screen of choice and indulge in some quality media.
We're only given so much time on Earth to while away watching TV, so we owe it to ourselves to ensure that we're consuming the best content available. For the next 28 days, here are the choice selections.
10. Severance
With the exception of Ted Lasso, Apple TV+ has yet to nail a real breakthrough hit, but the enticing and timely sci-fi thriller Severance could be just what the doctor ordered for the streaming service. It boasts major production values, an intriguing premise, and an outstanding cast which position it as a potential smash hit for 2022.
Severance stars Adam Scott as an office worker who has agreed to undergo an experimental procedure that divides an individual's psyche into two distinct units: work and personal. In the trailer we see Scott's face subtly shift as he enters work mode. He spends his 9-5 with his work friends before losing all memory of them as he leaves the office and reverts to his downtime persona.
The show boasts an icy cool aesthetic, with Patricia Arquette positioned as a white-collar villain whose every sentence is cased in cautious corporate speak. The cast also includes Jon Turturro and Christopher Walken, who is kept mostly to the side in the trailer.
Adam Scott himself has long been deserving of a great vehicle. This one's directed by Ben Stiller (as well as Aoife McArdle), whose last TV drama was the superb Escape At Dannemora - exciting stuff all round.