10 Reasons Star Wars Fans NEED To Watch Rebels
Why should you be interested in the exploits of The Ghost Crew in Star Wars Rebels?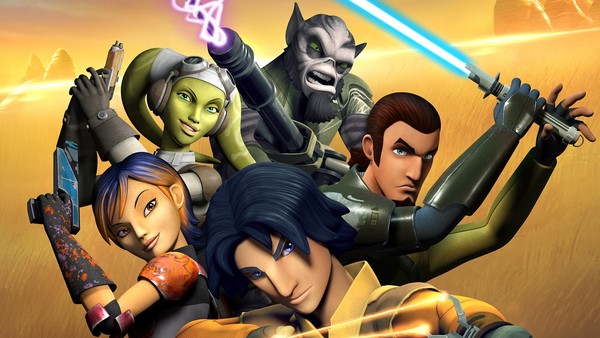 From the creative brains behind Star Wars The Clone Wars, Rebels is the logical next step in the Lucasfilm animation department. Over the course of four seasons, Rebels sees the Ghost crew survive in a Galaxy controlled by the Empire, five years before the events of A New Hope. The story focuses on a band of rebels, Kanan, Hera, Sabine, Zeb, Choppers and their new companion Ezra Bridger: the Ghost crew.
The story is quintessential Star Wars, a band of misfits fighting against evil. The team comprised of a Jedi and his Padawan, an ace Twe'lik pilot, a Mandalorian artist, a Lasat warrior and an astromech droid. Throughout the series they fight the Empire and are apart of what becomes the Rebel Alliance.
Over the course of the series we're reunited with old friends, as well as meeting new ones. From Clone Wars favourites Ahsoka and Rex returning, as well as the introduction of fan favourite Thrawn from Legends. Rebels also introduced the Inquisitors to the Star Wars canon, Darth Vader's Jedi Hunters.
With the Mandalorian Season 2 due in October, and rumours of appearances from Ahsoka Tano, Sabine Wren and Captain Rex, as well as Clone Wars finishing a few months ago, there is no better time to give Rebels a shot.
10. It's The Bridge Between Revenge Of The Sith And A New Hope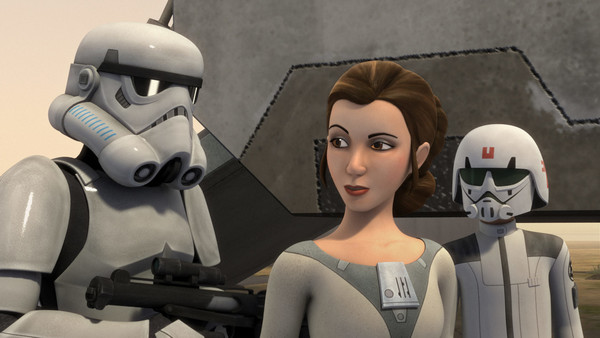 There are nineteen years between the prequels and original trilogy, which leaves quite an open space for story telling. So what happens in this gap? The Empire has risen and are controlling the galaxy, with the rebellion currently being insignificant.
So how do the Empire begin to lose control and a rebellion gathers. Well that is the story Rebels tells. Of course we don't actually see the downfall of the Empire, as that happens during the original trilogy, but we do see a rising Rebellion.
Rebels perfectly shows what life is like in a "galaxy far, far away" during this nineteen year period. Showing aspects like what life is like on Imperial controlled worlds, such as Lothal, or the celebration of Empire Day, the day Palpatine turned the Republic into the Galactic Empire.
Another overlooked aspect of this period is that, besides unrest from rebel cells, the galaxy is technically at "peace". The Clone Wars is over and the Rebellion is still growing, so the Galactic Civil War technically hasn't begun by the beginning of Rebels (set in 5 BBY). The conflict between the Empire and Rebel Alliance does not really begin officially till 4 BBY, but more on the beginning of the Alliance later...