10 Reasons The Americans Is The Best TV Show You've Never Seen
It's well past time to add this to your watch list.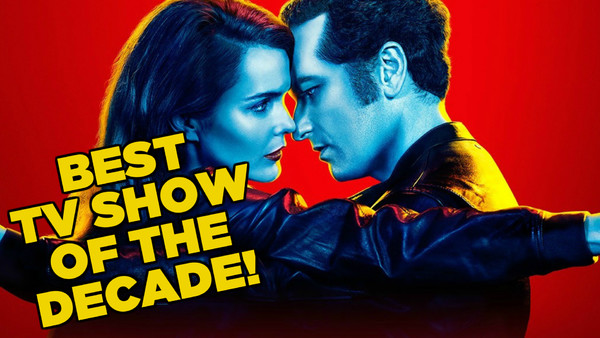 Needless to say, the 2010s were a monumental decade for television. Breaking Bad and Game of Thrones dominated screens, while plenty of other shows on networks and cable found varying levels of popularity, and of course streaming services like Netflix launched hundreds of original series.
With so much great television to choose from the past decade alone - not to mention must-watch series from before then - it was inevitable that some gems were going to fall by the wayside, and unfortunately one such show was The Americans.
Airing on FX for six seasons from 2013-2018, The Americans never really got the attention it deserved, and two years on from its final episode airing still doesn't get talked about with the same level of adoration as say, Breaking Bad or The Wire, and that's a crime.
The Wire was similarly underseen in its run, though, and it's grown in popularity over the years to become one of the most beloved TV series ever. With any luck, The Americans will have a similar fate, because it really is one of the greatest TV series of the last decade.
If you still haven't seen it, which if you're reading this you likely haven't, you need to stop sleeping on this show already.
10. The Music
The Americans is set from 1981-1987, so the show makes use of '80s (and earlier) music quite often, providing a killer soundtrack for the series.
The pilot episode alone features Tusk by Fleetwood Mac, Harden My Heart by Quarterfish, and In the Air Tonight by Phil Collins, which is one hell of a music selection to begin the series.
Other Fleetwood Mac songs (The Chain, Gold Dust Woman), as well as songs by Yaz, Tears for Fears, U2, Soft Cell, Dire Straits, Kenny Rogers, Elton John, Peter Schillin, and Peter Gabriel appear throughout the series as well, and that's just scratching the surface.
Music is used at many key moments in the series, and it makes scenes not only more memorable, but it might just give you a new appreciation for the songs as well.
Plus, the main theme from composer Nathan Barr is pretty rad too.