10 Reasons The Book Of Boba Fett Is Not As Bad As Many Star Wars Fans Thought
8. Boba's Isolation Tank Flashback Sequences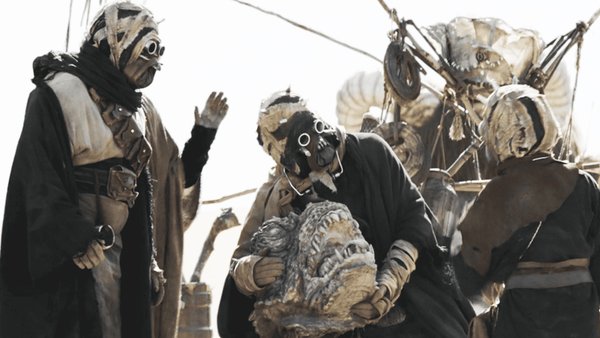 Throughout the series we see Boba Fett immersed in an isolation tank filled with a liquid called Bacta, which repairs his injured body by causing his mutated flesh to regenerate. The story allows for his dreams while submerged in the healing substance to give us an insight Boba's his backstory following the events of Return Of The Jedi, when Fett fell to his apparent doom in the Sarlacc Pit.
The flashbacks provide some intriguing moments of action as we see Boba's escape from the pit through to the present day. And specifically, his time spent with the Tuscan Raiders who rescue Fett after his armour is stolen by Jawas as he lays dying in the scorching desert.
Initially, the Sand People capture and beat him, but the show's title character soon proves himself and, after time, is nurtured back to health, becoming an important member of their tribe. The flashback sequences also help us piece together Boba's time spent with Fennec Shand, leading up to his reintroduction to the galaxy during The Mandalorian Season 2, and their subsequent takeover of Jabba's kingdom.