10 Roles That Showed Doctor Who Actors In A Completely Different Light
Because nothing breaks the illusion more than Matt Smith and Billie Piper rutting like a pair of stags on a show about prostitution.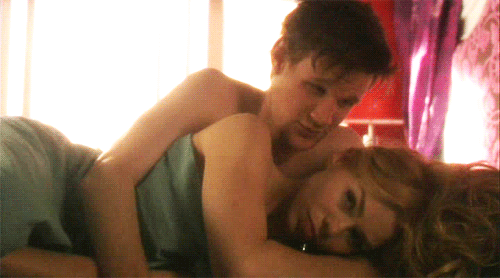 Doctor Who may have been one of the last roles he ever took on, but William Hartnell will forever be remembered primarily, as the first man to fly the TARDIS. And in a timey-wimey way, his three years as the Doctor created so much more of a legacy than if he'd have stayed for five, or ten; one of Hartnell's greatest gifts to the show was, inadvertently, the fact that he gave it up for another actor. That last role turned out to be his biggest, and he's not alone; there have been thirteen men cast in the part of the Doctor, and it's the arguably the most notable character any of them have played. It's a show that defines a career like no other, and if you take on a role in Doctor Who €" whether it's as the Doctor, a companion, or even a villain €" it's a job you have for life. The public will always see you as that character. It might surprise you then, to see some of these actors in other roles. Because believe it or not, Matt Smith doesn't wear a bow tie in every show he's in, and David Tennant isn't always cast as the cheeky cockney chap in a striped suit. Here are ten examples of when Doctor Who actors took on completely different roles, showing us a totally different side to their acting skills.