10 Sci-Fi TV Show Moments That Pissed Off Fans
6. Magic - Arrow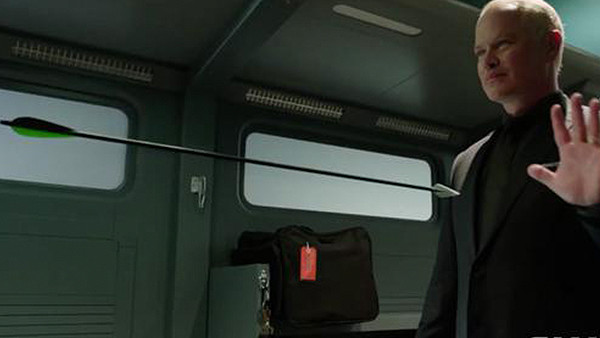 Arrow was a ground-breaking instalment for superhero television when it shot onto our screens back in 2012. The first two seasons brought a violent, brooding aspect that we never got from the children's superhero shows and the teen friendly tone of Smallville. A vigilante killing businessmen who had failed his city was a concept that brought many fans into the world of lesser-known DC superheroes.
However, the hit CW TV series hit a snag in its fourth season and seemed doomed to repeat the curse of many TV shows that ran for too long. After ratings dipped in its third season, Arrow decided to up the stakes and introduce the supernatural with the new villain of Damien Darhk, a merciless character wielding magic. From the first episode, fans switched off. Arrow's major selling point, its grounded realism within this world of superheroes, was now shattered.
Replaced with magic that ruined the whole show's tone, fans were annoyed with how the series progressed from there. The brutal, realistic narrative of the earlier seasons was now a fantastical plot that used magic and the supernatural. Fans felt like their favourite show had changed completely and many gave up from there.