10 Small Details You Only Notice Rewatching The Haunting Of Hill House
Think you caught every hidden ghost the first time around? Think again.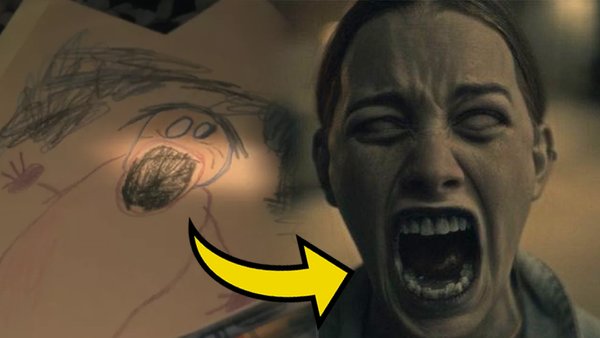 "Did you see that? It looked like a ghost in the background!"
If you have exclaimed anything like this recently, you probably just finished up your re-watch of The Haunting of Hill House… Either that or you need to call an old priest and a young priest.
To the former, no, your eyes aren't playing tricks on you: series creator Mike Flanagan has confirmed that The Haunting of Hill House is chock-full of all sorts of ghoulish Easter eggs like this.
From little ghost children to pop-culture references, this show is rife with hidden treats that will likely go unnoticed on your first viewing. It's only upon re-watching that you'll discover the spectres and subtle details that were hiding in plain sight.
That said, if one viewing was enough for you but you'd still like to look clever in front of your friends, read onward, and learn about the bounty of hidden secrets that The Haunting of Hill House has to offer.
10. Shifting Rooms In The Opening Credits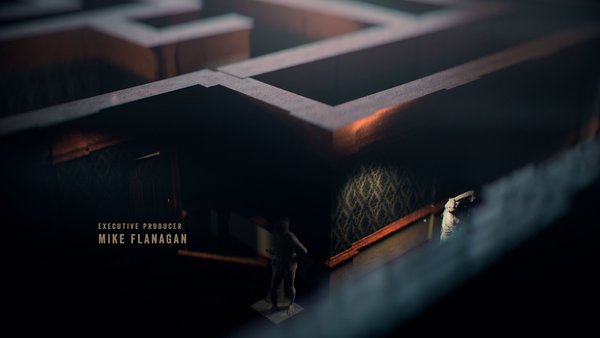 The opening credits of The Haunting of Hill House features a maze of shifting rooms. The immediate significance of this appears to be how it represents the complexity of the Crain family's past. Their lives and memories within Hill House were so muddled and confused.
What if we take a more literal look at the shifting rooms featured in this opening sequence? After the revelation of the red room's mercurial properties, those re-watching Hill House may realize that the show's opening credits were foreshadowing this since the beginning. The shifting rooms we see in the opening credits hint at how the red room appears to be several different rooms to the Crains. The interlocking and rearranging hallways presented to us at the end of each episode's title sequence alludes this true nature of the red room.
Hiding a clue in the opening credits is nothing new, but one that pertains the biggest twist of the series? That's bold.