10 Things To Expect From Game Of Thrones: House Of The Dragon
2022 Will Be the Year of the Dragon.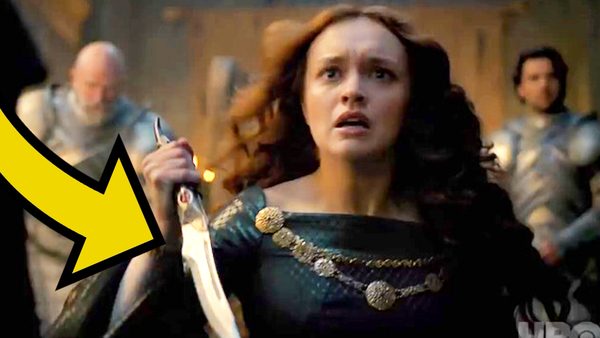 Westeros returns to our screens in 2022. House of the Dragon is a prequel to the landmark series Game of Thrones, set 200 years before the original series. Created by Ryan Condal (co-creator of the TV series Colony and screenwriter of the films Hercules and Rampage) and the Song of Ice and Fire scribe himself, George R.R. Matin, with Condal and acclaimed Game of Thrones director Miguel Sapochnik serving as showrunners, the series will soon premiere on HBO and HBO Max.
The teaser trailer that debuted in October 2021 gave us a brief taste of what to expect from the series. All of the basic Game of Thrones hallmarks are there – lush locations, elaborate costumes, family drama, and political intrigue. However, this show, based on the 2018 novel Fire and Blood, George R.R. Martin's sprawling, multi-generational epic chronicling the history of House Targaryen, will detail the bloody Targaryen civil war known as the Dance of the Dragons.
The teaser trailer shows tantalizing bits – an imposing dragon skull, a more book accurate Iron Throne, and plenty of silver-haired royals. However, there is much more in store for Game of Thrones fans. Here is a hint of what to expect.
10. 17 Dragons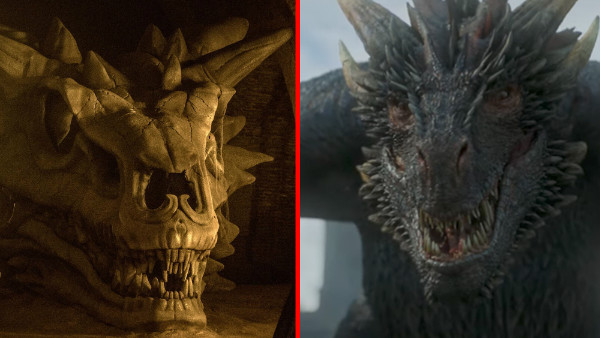 The most intriguing prospect of the new series is the increased focus on dragons. George R.R. Martin has stated that the show will feature seventeen of the fantastical creatures, which is welcome news for fans of the original series who yearned for more dragon content.
As in the teaser trailer, dreams did not make the Targaryens kings, dragons did. The teaser trailer shows the skull of a large dragon (belonging to the legendary dragon, Balerion the Black Dread according to fan theories), but based on the source material Fire and Blood, House of the Dragon will feature the magical, flying reptiles in action. In the war known as the Dance of the Dragons, both sides have dragons and accompanying dragonriders, resulting in epic aerial battles.
Several of the series main characters are dragonriders. King Viserys rode the legendary Balerion the Black Dread until the creature's passing. Daemon Targargyen rides the fearsome Caraxes, Rhaenyra Targaryen rides yellow she-dragon Syrax, Rhaenys Targaryen rides Meleys the Red Queen, Laena Velaryon rides the ferocious Vhagar, and her brother Laenor Velaryon rides the nimble, silver-grey Seasmoke. We will see these dragons in live action, in addition to the dragons that are ridden by these characters' children and allies.
In Fire and Blood, the dragons are distinguishable by their colors, sizes, and personalities. Therefore, each dragon will be a character in their own right, separate and apart from their rider. The show will also provide the opportunity to explore the mythology of dragons such as the bond between dragon and rider and their various strengths and weaknesses.