10 Things We Want To See On The X-Files: Albuquerque
The X-Files are set to re-open in animated form, but what do fans want to see from Albuquerque?
With paranormal trendsetter The X-Files having been scooped up by The House of Mouse during the FOX acquisition, it was clear the property wouldn't sit dormant for long. While the adventures of Mulder and Scully came more or less to an end following the eleventh season in 2018, there are still plenty of more X-Files tales to tell. At least the Mouse thinks so, as the newly rebranded 20th Television has announced plans for an animated comedy spin-off, The X-Files: Albuquerque.
The pitch, such as it is, borrows from the recent Star Trek: Lower Decks, with the focus on X-Files agents not named Mulder and Scully (or even Doggett and Reyes). A rag tag group, they investigate cases not spooky or conspiracy laden enough for the department's key players to look into. Chris Carter is back as executive producer, with Jeremy Sosenko (Movie 43) and Rocky Russo (Paradise PD) also attached.
So what do fans want from a comedic, animated X-Files show? The series was as infamous for defying genres and dabbling in comedy as it was for its tales of alien invasion and scary monsters. But there are a few things we absolutely cannot do without. Here's what we're hoping to see on The X-Files: Albuquerque.
10. A Little Magic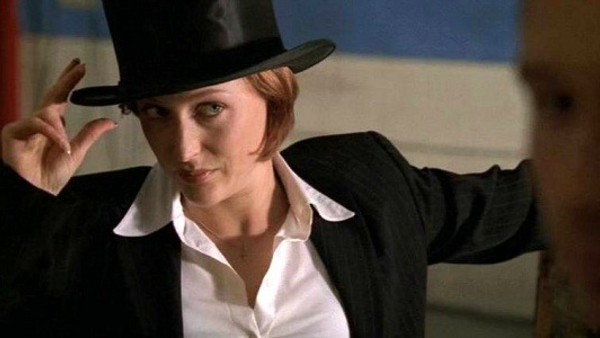 Would a sequel to "The Amazing Maleeni" be too much to ask?
Season seven of The X-Files overdid it, if we're being honest, when it came to comedy episodes. At times, it felt as if every second installment that year needed a laugh track. Worse, a lot of the stories weren't all that funny. Fight Club is best left unmentioned, and preferably never heard from again. Same goes for X-Cops, the ill-fated crossover with another FOX property, COPS. Je Souhaite had its moments, but really only two light episodes stood out that season: The Goldberg Variation, and The Amazing Maleeni.
The latter is ripe for a sequel.
If you want an idea of what The Amazing Maleeni really was, think of the 2013 feature film Now You See Me. It's essentially a heist story with magic, and in the case of The X-Files episode, which predated the theatrical take by over a decade, it's done really, really well.
The X-Files was never much of a whodunit, and to be fair the episode gives away who's stealing from whom a little too early. But the performances are tight, there are enough twists to keep fans guessing, and it's just plain fun.
The X-Files: Albuquerque could easily pick up where the episode left off. After all, Mulder and Scully let felonious slight of hand masters Billy LaBonge and Herman Pinchbeck off the hook. Unfortunately, Ricky Jay — the real life magician who portrayed Pinchbeck passed away in 2018, so that role at least would have to be recast.