10 Things You Learn Rewatching Star Wars Rebels
What you can learn from the crew of the Ghost the second time around.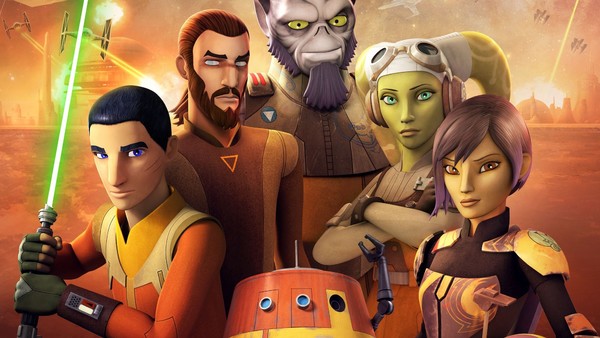 It's hard to believe that Star Wars Rebels has been off the air for two years. The pilot for the sequel series to Star Wars: The Clone Wars first came to Disney XD in 2014 and ran for four seasons, ending its run in 2018.
The show followed a small band of soldiers during the same Rebellion in which Luke Skywalker and company fought during the original Star Wars trilogy. These rebels included the Twi'lek pilot Hera Syndulla, the Lasat warrior Zeb Orellios, the Mandalorian artist Sabine Wren, the snappy astromech droid Chopper, the Jedi Knight Kanan Jarrus, and his Padawan Ezra Bridger. Unlike Clone Wars, which acted as an anthology series focusing on different characters and missions each episode, Rebels opted for a more serialised approach, with each of these characters appearing in nearly every episode.
Now that the series has been added to Disney+, it's easier than ever before for fans to revisit the show. Two years later, it offers up new insights into a galaxy far, far away, especially now that the Skywalker Saga is complete.
Rebels is a fondly remembered series amongst Star Wars fans, and - for the most part - it still really holds up.
10. Zeb And Kallus's Relationship Is One Of The Best Parts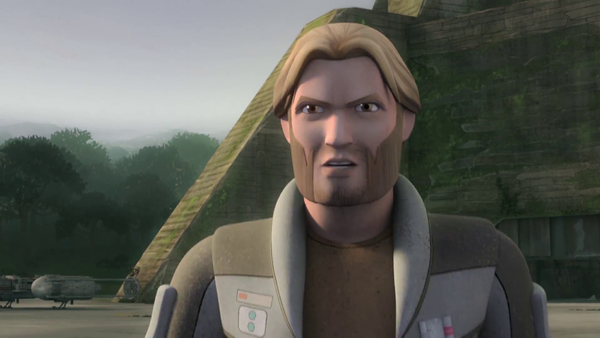 Star Wars Rebels provides fans with plenty of great character pairings, including Kanan and Ezra, Hera and Kanan, Sabine and Ezra, and Chopper and, well, everyone.
That said, one great pairing that is often overlooked, and is in many ways more subtle, is the relationship between Zeb and Agent Kallus. When they first meet in Season 1, they find themselves at odds, not just because they're fighting for opposite sides. Kallus helped the Empire destroy Lasan, Zeb's home planet, and he wielded a bo-rifle, taken from the corpse of a Lasan High Honor Guard.
However, during the second season, the two start to grow on each other. At first, it was in smaller ways, such as when Zeb indirectly saved Kallus in the episode Legends of the Lasat, but when the two find themselves stranded on a Geonosian Moon in The Honorable Ones, they become friends.
This friendship ultimately results in Kallus turning against the Empire, acting as a Rebel informant in Season 3 and joining the cause as a soldier for the fourth season. In the series finale, Zeb brings Kallus to the new Lasat homeward, Lira San, so the pair stay together in the end.