10 Things You (Probably) Didn't Know About She-Hulk
From "savage" to "sensational", She-Hulk is one of the most complex heroes in the Marvel Universe.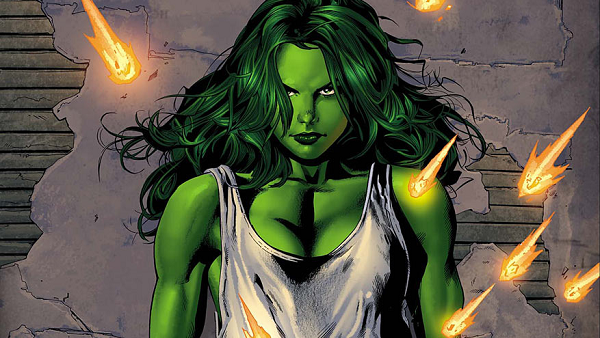 She-Hulk was created by Stan Lee and John Buscema in 1980 for The Savage She-Hulk #1. She is Jennifer Walters, a gifted but somewhat reserved lawyer and cousin to Bruce Banner, the gamma-irradiated monster known as the Hulk. As a child, Bruce enjoyed spending summers with his younger cousin to escape his abusive father at home.
While working in Los Angeles, Jennifer was building a case against Nicholas Trask, a crime boss who had already had several altercations with her father, Sheriff William Walters. Bruce Banner just happened to arrive at the exact moment when operatives of Trask shot Walters in the street. Knowing they shared the same blood type, Bruce broke into a closed nearby doctor's office and gave Jennifer a transfusion of his blood. He then dropped her off at a hospital and left, for fear of being recognized.
When Trask's men returned to finish the job, Jennifer found herself transformed into a green-skinned super strong Amazonian version of herself. Someone yelled the word "She-Hulk" to describe her and it stuck.
Initially, her "Hulk-outs" were triggered by anger, just like her cousin. But after "Pseudo-Vampire" Michael Morbius cured her of a fatal disease, the Jade Giantess had full control of her transformations. In the real world, the She-Hulk may have been created simply to lock up the name, but she's grown to be so much more. The character's popularity has led to the creation of the upcoming called She-Hulk: Attorney at Law series that will premiere on Disney+ later this month.
10. The Winter Hulk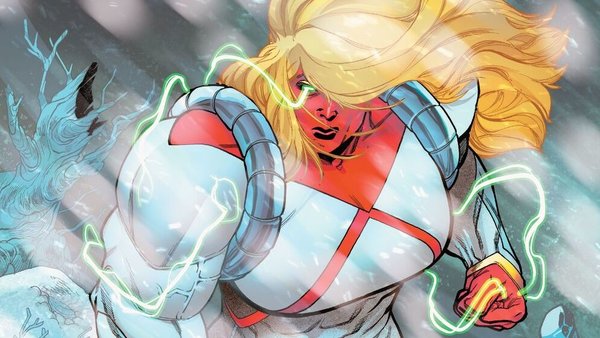 In Jason Aaron and Javier Garron's "World War She-Hulk" stork arc in Avengers #46, the larger, more aggressive Hulk allowed herself to be captured by the Russian Winter Guard to see what they had planned against Atlantis. Once in Russia, she was subjected to a mock trial and found guilty. She was placed in a "mind oven" to brainwash her, fill her with radiation, and turn her into a weapon. With the Avengers on the way, the procedure was accelerated and went wrong. Jennifer broke free and decimated both Winter Guard and Avengers that got in her way.
Most of the Winter Guard had been killed or severely injured, while the Avengers were only knocked out. The Guard's Red Widow had severed her arm to inform her superiors that the "Winter Hulk" had been successfully deployed. This Hulk was sent to confront Namor. However, the Russians had not counted on Jennifer's skill at controlling her forms.
The Red Widow had planted a bomb that was intended to destroy 98% of the Atlantean population. Despite the Avengers capturing the Red Widow, she still was able to detonate the bomb. Jennifer was able to absorb the 68 megaton gamma yield and release it at Avengers Mountain, far away from its intended target in Avengers #50. As a result, She-Hulk returned to her intelligent, less bulky form. After all the events of the past few years, Jennifer joined the new legal firm of her former rival Mallory Book.