10 Times Donald Glover Stole The Show In Community
The funniest, most memorable and emotional moments of the beloved Troy Barnes.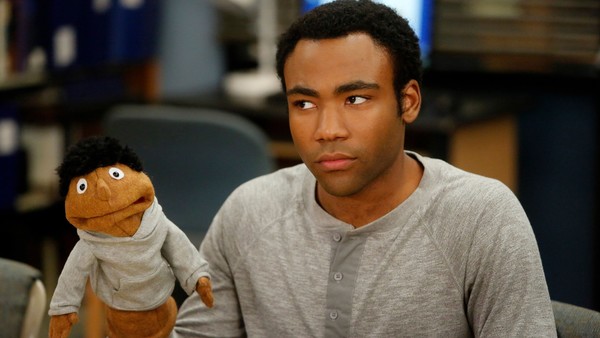 Donald Glover has had a magnificent career. From his work as the musician Childish Gambino, to his work in major Hollywood films like Magic Mike XXL and The Lion King, to creating his own critically acclaimed FX show Atlanta, Glover has had immeasurable success.
Yet, for many of us, no matter what Glover's career has become, he will always be Troy Barnes from Community. The jock with a heart of gold, part of the best friendship in the universe and origin of endlessly quotable lines - Troy has stolen fans of the NBC sitcom's hearts.
Even years after the show finished its sixth season, demands are still high for the series to wrap its run up with a movie, with Glover's involvement a must. His comedic timing, empathetic expressions and goofy charm ensured that a potentially cliched character became the most beloved doofus on television.
Troy's comedic escapades are second to none, meaning that this list could have been twice as long. That's a testament to every writer and Glover himself for ensuring that the fans have so many beautiful memories to cling onto.
10. The Restaurant (Critical Film Studies)
A simple moment at the end of one of Community's best homage episodes, the fuse of My Dinner with Andre and Pulp Fiction across both plots works incredibly in Critical Film Studies. It's an all time great episode and its best gag comes right at the end when the dream team, Troy and Abed, get together at the expensive restaurant for a meal of their own.
During Abed's conversation with Jeff at the same table, he didn't have to worry about money since Jeff's a former lawyer and not exactly struggling for cash. However, him and Troy are both broke college students who don't dine expensively, and that comes to a head at the end of the episode when neither of them has the money to pay the bill. This isn't the most groundbreaking gag on paper, but it's made absolutely flawless by Glover's hysterical selling.
He tries to act cool by initially planning to pay the bill, before the camera focuses on his incredulous stare while reading the number. When Abed looks at the bill and shuts it immediately, Troy starts sobbing before saying the classic line, "They said market price! What market are you shopping at?" while his voice squeaks in hysteria. It's so characteristic for Troy to try and be cool, before bursting into tears and this is a major example of that.