10 TV Shows That Should've Been Cancelled Sooner
8. Money Heist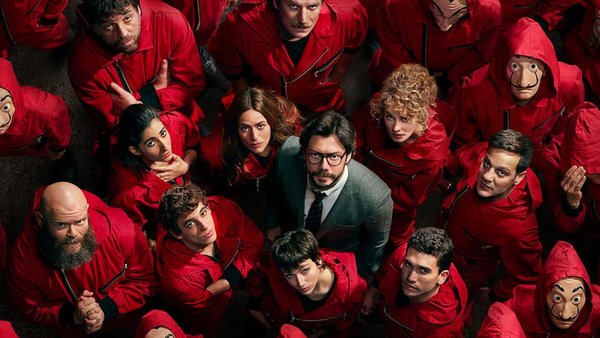 In a mirror of its narrative, where a motley crew of crooks seek to pull off a major local heist only to become international symbols of the resistance, Money Heist started out as an excellent-if-modest Spanish drama that has since become a global sensation, and even spawned a South Korean remake.
The series has successfully brought Spanish-language drama into front rooms across the world, and is for the most part undeniably excellent television that filled a gaping hole in the market for engaging small-screen thrillers. However, when Netflix acquires the rights to a formerly limited series and seeks to expand it, you already know the streaming giant is going to try and sell you a little too much of a good thing.
While the first two-part season told the story of a self-contained heist prior to Netflix's involvement, Part 3 was the first to be produced internally, and it was easy to spot a comparative increase in budget and drop in plot-logic from the very first episode. Once the season gets going, this is largely forgotten thanks to the overarching quality and investment in the characters. Despite this, the narrative is quite clearly padded and stretched exceptionally thin, with a heist of the same length as the original run being extended over 26 episodes rather than 15, with 4 volumes worth of plot arcs stuffed inside them.
Add to this the killing off of two fan favourite characters, both of whom happened to be core female leads, and the latter seasons of Money Heist give the sense that while it's good that Netflix gave it another run, they shouldn't have dragged out the storyline nearly as long.