9 Game Of Thrones Actors Who Were Also In Harry Potter
Jim Broadbent wasn't the first...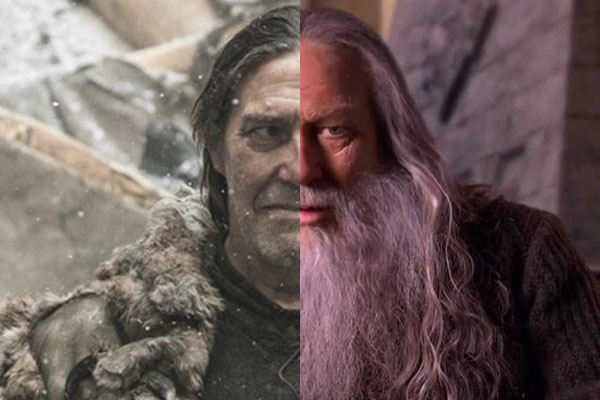 Game of Thrones is notable for having a huge cast, featuring some of the very best acting talent around. In particular over the past five seasons, it has often been a who's who of the cream of the British crop, with a number of actors you'll at least recognise from a variety of other series and movies.
From Doctor Who to Downton, with a dab of Bond thrown in as well, stars have been on some of the biggest stages before heading to Westeros, with notable examples including Aidan Gillan (Littlefinger; Tommy Carcetti in The Wire), Lena Headey (Cersei Lannister; Sarah Connor in her Chronicles), and of course Sean Bean (Ned Stark; seen dying in pretty much everything from - SPOILER - GoldenEye to Lord of the Rings).
It shouldn't be a surprise, then, that so many actors who have appeared in one of TV's biggest fantasy series also appeared in one of film's biggest fantasy series, with many actors spending time both in Thrones and Harry Potter. And now Professor Slughorn himself - Jim Broadbent - is set to appear in the next season in Westeros.
There's something of a natural progression between the two for fans, growing up with Potter and moving on to Thrones as a more adult fantasy saga, and so it seems has been the case for a number of these actors, whether it's in minor roles or having a big part to play (spoiler warning if you haven't watched/read either series).