12 Best British Sitcoms Of All Time
5. Open All Hours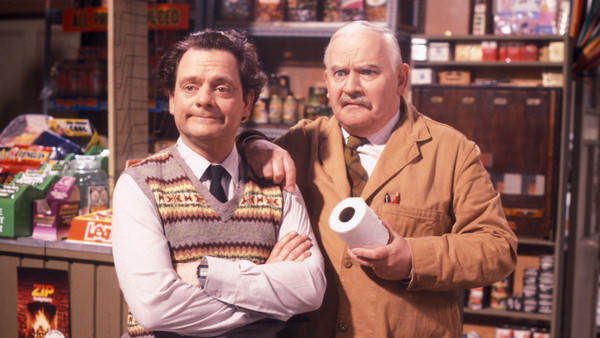 There's a good few shows to talk about when it comes to David Jason, but it'd be doing him a disservice if we didn't mention Open All Hours, where he starred as Granville alongside the fantastic Ronnie Barker. This show was and always will be a classic for its ability to make you laugh whether young or old.
Arkwright's stammer and Granville's sarcasm were a constant that fans could depend on through its four season run, and it really was brilliant seeing the two of them play off of each other in the time that the show spent on air. Safe to say most viewers were delighted to hear that Open All Hours was coming back with the majority of the original cast for Still Open All Hours.
It's worth mentioning that the show only ran for four series of six episodes each and became an instant classic. This, opposed to the 24 episode seasons that America delivers, really shows how high the quality can be when coming from the creative minds that we have on offer.