12 Best British Sitcoms Of All Time
4. Gavin And Stacey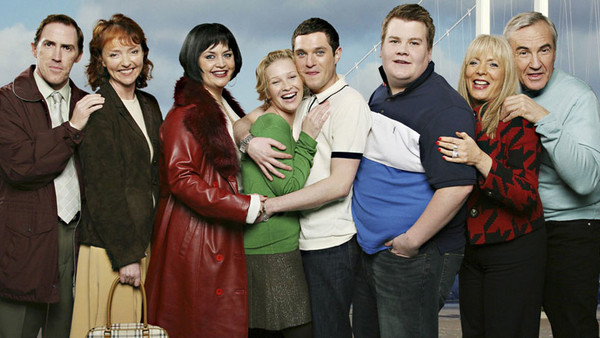 James Corden might be a household name in America since landing the job on the Late Late Show, but before his Carpool Karaoke with Justin Bieber he teamed up with Ruth Jones to create a show about true love and the crossing of borders.
We followed two sets of characters, one from Essex in England and one from Barry Island in Wales, and we soon fell in love. The titular characters proved that love conquers all, and the others really just enforced that point - but they definitely made us laugh while doing so. It brought back doing the robot, and it gave us countless quotable lines, catchphrases, and moments to cherish.
Corden's Smithy became so popular amongst viewers that he ventured out of the show and appeared alongside the likes of George Michael, the England football team, Simon Cowell, Justin Bieber, Paul McCartney and the British Prime Minister for charity sketches. The show as a whole was a fantastic story and hilarious from start to finish. I just wish we could have a fourth series… and an omelette.