12 Impossible Fantasies That All Doctor Who Fans Secretly Have
A Whovian can dream, right?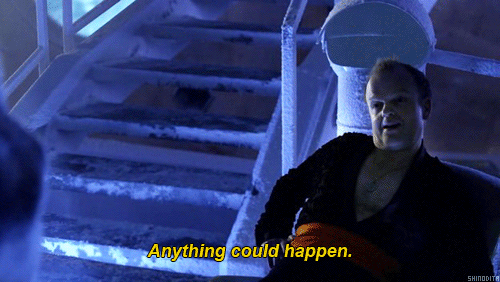 If Doctor Who has taught us one lesson, it's that anything can - and will - happen. And then some. In fact, when it comes to an ever evolving universe such as the one our honourable hero inhabits, the timey-wimey trials and tribulations of the world's favourite Time Lord are never constricted by the confines of narrative relativity. There's literally a whole cosmos out there to explore, and it's all part of what makes it so exciting. Over the years, the longest running sci-fi programme has continuously pushed the boundaries of what is expected from Saturday night teatime drama to firmly establish itself as one of the most ambitious and unpredictable fantasy franchises that the televisual market has to offer. For Doctor Who fans, though, it's never even nearly enough. Whovians are known and loved -
*ahem*
- for their over active imaginations (to put it lightly!) and there are some things that they just know will never, ever happen. But that still doesn't stop them dreaming. Here are 12 fantasies that all Doctor Who fans secretly have. Their outlandish hopes and desires will never see the light day, of course, but they can still live in hope, right? After all, much stranger things have happened.