15 Famous Artists You Didn't Know Competed In Eurovision
You'd be surprised who has graced the Eurovision stage over the course of sixty years...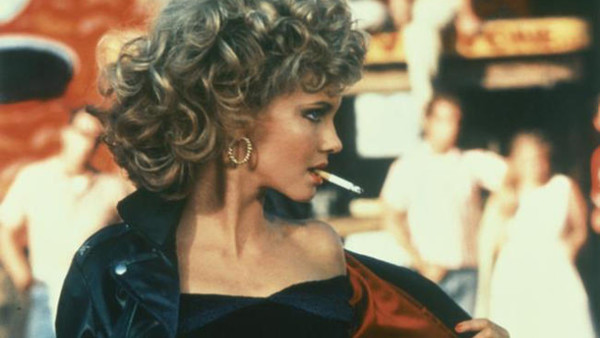 Since 1956, the Eurovision Song Contest has been a mainstay for international television audiences. It's either an event of great music from the best musical artists across Europe, or a day of escapist, campy, and ridiculous fun (complete with drinking games).
As an American who has experienced her very first Eurovision this year, I wanted to learn more about this long running musical event that evaded my whole life (and to stave off impatience for next year's contest). As I listened to a playlist of past Eurovision winning songs and watched a series of Youtube videos ranking songs from previous contests, I was surprised to recognize many familiar names that have competed in Eurovision in the past. A few have even won Eurovision!
While I pick up the pieces of my blown mind, let's take a chronological journey of the fifteen artists--ranging from international pop sensations to one-hit wonders--who have participated in Eurovision in the past, and you never knew about it until now. Oh, there's a going to be a special little bonus for a certain dance show that started out as an Eurovision interval act and became a theater and television sensation in its own right.
16. Lulu - Boom Bang A Bang (United Kingdom)
What is She Know For? A popular singer during the Swinging Sixties, Lulu is best known in America for her 1967 number one hit song To Sir, With Love, which she sang as the theme for the Sidney Poitier drama film To Sir, With Love.
At Eurovision (Winner): At the 1969 Eurovision Song Contest in Madrid, Spain, Lulu performed seventh out of sixteen countries with the song Boom-Bang-a-Bang. 1969 turned out to be an interesting year for Eurovision, because when the voting was over, Lulu was part of an unprecedented four-way tie with the singers from Spain, the Netherlands, and France! As Eurovision did not have a tie-breaker rule in place at the time, it was decided that all four singers, including Lulu, would share the Eurovision prize. The decision was not taken well in the media and some countries (Finland, Norway, Sweden and Portugal) decided not to participate in the 1970 Eurovision Contest to display their dissatisfaction.
After Eurovision: Lulu has continued to release songs, act on stage and film, and make many television and media appearances to this day. Some post-Eurovision career highlights include her singing the Bond theme for The Man With the Golden Arm (1974), earning a 1982 Grammy nomination for the song "Who's Foolin' Who," receiving an OBC in 2000, opening the closing ceremony for the 2014 Commonwealth Games at Glasgow, and making a cameo appearance as herself in the Absolutely Fabulous! film.