15 Similarities Between Friends And The Big Bang Theory
Hey, that's... that's "joincidence" with a "C!"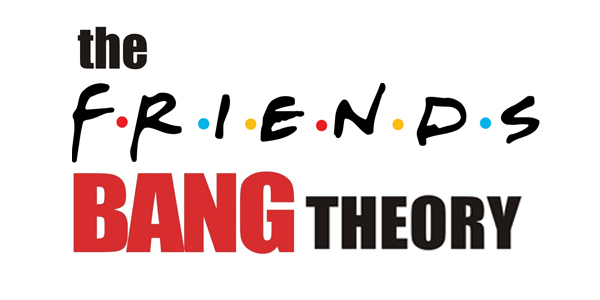 It would perhaps be a just assessment in labelling Friends as THE sitcom. Its status as a classic is undeniable: it has been off-air for only 10 years and yet it is still loved by millions; rumours are constantly unfolding across the internet with regards to an apparent movie reunion; its cast are always questioned about it, despite its last episode airing in 2004; and it is repeated every. single. day. on TV. It is the sitcom to end all sitcoms. Or it was until The Big Bang Theory came along, that is. Whilst not reaching the dizzy heights of 52.46 million viewers which Friends achieved for its final episode, The Big Bang Theory does achieve incredibly impressive viewing figures. In its debut run it dipped to 7.34 million viewers and yet it now regularly surpasses 15 million. Its popularity is undeniable. Such popularity has of course generated much comparison amongst both programmes, which this list will shortly deal with, but its comparisons exist in real life too. Both shows will reach 10 seasons (and many think The Big Bang Theory should end after its tenth season), both shows will surpass the 200 episode mark, and the cast of both shows underwent salary negotiations which could have spelled the end of each series. Thankfully neither show ended whilst in their prime. But the similarities within each show are striking. With Friends preceding The Big Bang Theory, many claim The Big Bang Theory is copying storylines. It's up to you to decide either way...