15 Star Trek Deaths That Didn't Last
14. Seska - Worst Case Scenario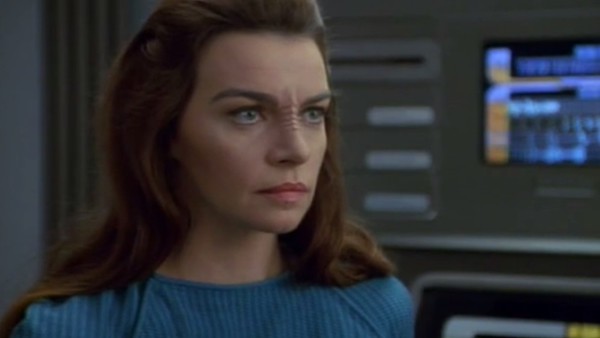 If only for the brilliance of the holodeck we got to see Seska chew up and spit out the Voyager crew one last time in the third season episode Worst Case Scenario.
Seska had already died in the retaking of the stranded starship back at the conclusion of the Kazon arc and Basics, Part II but death is just another hurdle to get over in the Star Trek universe.
The Cardassian spy had spent her time on Voyager more wisely than anyone, even Tuvok expected and led to one of the franchise's more unique holodeck adventures. Tuvok's Insurrection Alpha programme gave viewers the chance to see what might have happened if the Starfleet and Maquis crew hadn't set aside their differences. It also gave Seska a chance to have one final swing at Starfleet and Tuvok in particular by rewriting the programme into her own version of Hell on a Starship.
Ok, it's not an actual physical resurrection but it does show that even from beyond the grave the most scenery-chewing baddies can return. As a final note Seska did return in the flesh for the time shifting Shattered in the final season but not with quite the same impact!