20 Mind-Blowing Facts About It's Always Sunny In Philadelphia
S you in your A's, don't wear a C and J all over your B's.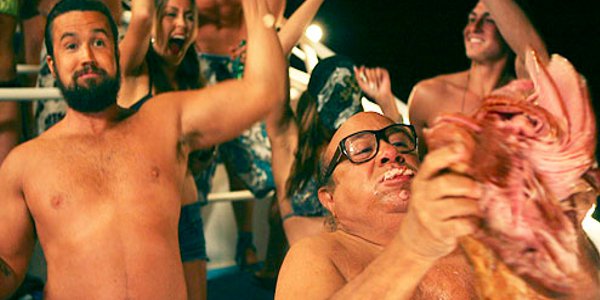 It's always Sunny In Philadelphia is set to enter its tenth season this week with the episode The Gang Beats Boggs. Even if you're not a fan of the show, you should be pleased by this news. The fact that a show like Sunny, which has grown from humble beginnings and $200 budgets to become one of the funniest, freshest and longest-running shows on television, can make it to ten seasons without being thrown off of the air for obscenity is definitely something that should be celebrated. Sunny has changed a lot over the years but it has always been twisted, funny and endlessly quotable. The show is about 'The Gang' a group of friends who own and operate Paddy's Pub in Philadelphia but who are constantly sidetracked by whatever scheme they come up with on any given day. Some of these schemes include trying to solve the gas crisis, writing an action film where Dolph Lundgren has un-simulated sex on camera, buying a boat and staging a kids beauty pageant. The results are usually hilarious and the show has garnered quite a cult following thank to its brand of perverse humour and the interplay between the main characters. With the show making it to the big ten, let's take a look at some things you may not know about It's Always Sunny In Philadelphia.