20 Mind-Blowing Facts You Never Knew About Arrow
There is more under the Starling City vigilante's hood than it seems...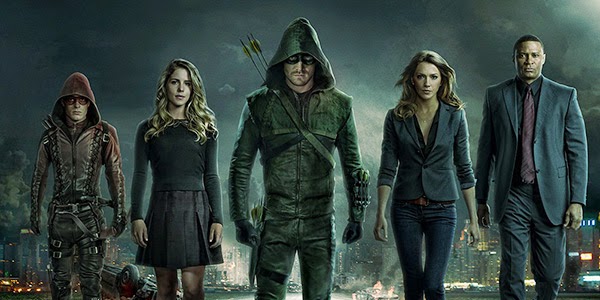 DC are dominating the small screen at the moment, with Gotham, Constantine and The Flash drawing huge viewer figures, but the jewel in the crown has to be Arrow. It has been a big success, reinterpreting a laughable character by using a modern and gritty twist on the hero, completely altering the way people see the hero.
The show has received positive reviews, with its third season proving to be just as explosive and gripping as its mysterious first series was. It has expertly balanced the comic book source material with the need to be accessible to mainstream audiences €" it is packed with mystery, action and drama, and is captivating audiences around the world. The show has replicated the gritty feel of Christopher Nolan's Batman trilogy with its own unique style of superheroics.
Green Arrow is one of DC€™s hottest on screen heroes at the moment, with the CW show giving the character a renaissance - throwing out the tired elements of the emerald archer and sprucing the character up with much needed changes. The program has bought DC's menacing villain Deathstroke to life, and it has introduced audiences to Deadshot - a character Will Smith will be portraying in the upcoming Suicide Squad movie.
Some shows tire by their third season, but Arrow seems to go from strength to strength. With that in mind, here are twenty mind-blowing things you probably didn't know about DC's Robin Hood inspired hero.